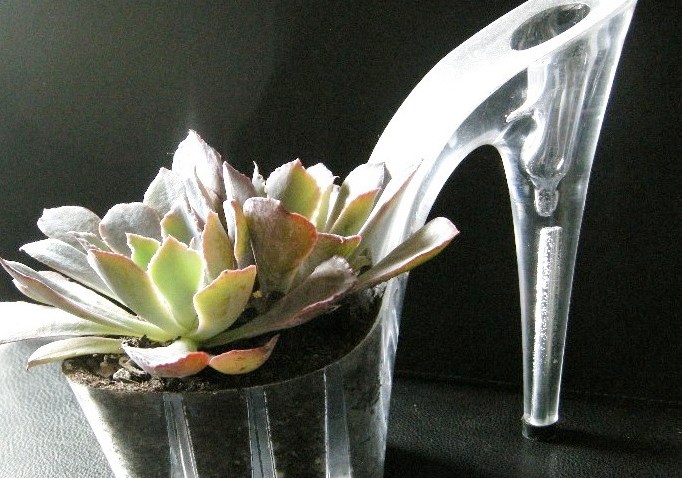 EXOTIC PLANTER: If you're tired of the same old glass vase, try updating your home in an exotic way with the Clear Succulent Planter Made From Platform Stiletto. Giddyspinster has turned the lucite heel from illicit to enchanting.

CULTURSHOCK: Tonight at the Space Gallery, culturcosm presents Culturshock, an event featuring a bevy of independent artists and vendors showcased over a 2-level 1600 square foot venue, with full bar service. Pick up work from Litter Jewelry, Kurt Manley Photography, and many more starting at 6 p.m.

SWISS DOTS: Walking through the Hallmark aisle these days it's hard to find a card that's not gushing with false sentimentality, covered in glitter and puppies, or brash with sardonic humor. That's why this Hello Lucky digital personalized stationery is a winner in the letter book. Use your own wording and choose any of their 24 standard colors on a design like the Swiss Dot in chocolate.