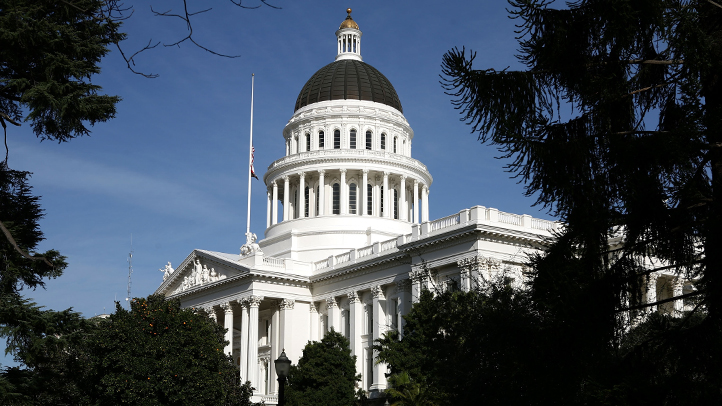 More than 100 students, teachers, and parents from the South Bay were on their way to Sacramento Wednesday morning, to talk to state legislators about their schools.
Everyone from elementary- to high schoolers and their parents loaded onto buses at the Eastridge Mall in San Jose for the 10th annual "Education Bus Trip." Santa Clara County Supervisor Dave Cortese organizes the trips, which give parents, teachers and students a chance to meet with their legislators face-to-face, to talk about funding for education and voice their concerns.
"This may be the only opportunity they have to conduct a face-to-face interview in Sacramento with their own representatives," Cortese says. "I think it's healthy."
Candida Oehring is making the trip for her second time. She brings her children along because she feels the experience itself is educational.
"Education is so critical, and that's why I brought my children for the second year, too," says Oehring. "I want them to know just how important it is to stand up for our teachers."
Oehring's daughter Alexandra is in 7th grade. She says she looks forward to the trips.
"It's always fun when I go because I get to march with the people that I know, especially my mom," she says.
In all, 104 people are making the trip to Sacramento.
Cortese says, in the ten years he's been organizing the event, he's seen legislators make several changes after listening to their constituents.