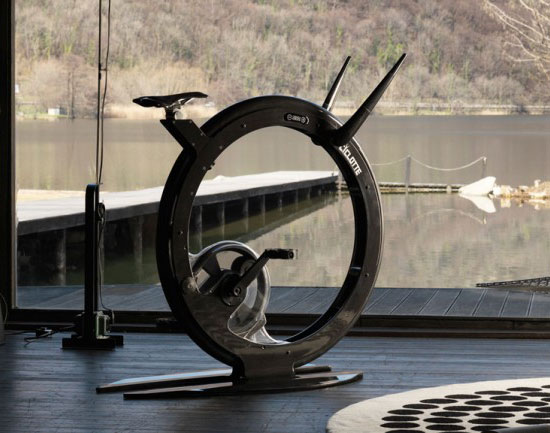 Exercise bike, or alien artifact? We could go either way on this one.
This gorgeous design is the Ciclotte, which apparently borrows heavily from a monowheel prototype cycle called the Ciclò, which itself is an art piece in Milan's Triennale Design Museum.
Everything about the Ciclotte is designed to boil down components into their most simple form, from its body that doubles as its only wheel, to the bare-bones touchscreen it has on its side. The panel allows the rider to choose from 12 different exercise programs, and the wheel itself is magnetized to build resistance as you pedal.
Check out more of the Ciclotte in the gallery below — you know, unless you have $10,700 handy, then you could check it out in your living room
Copyright DVICE - DVICE