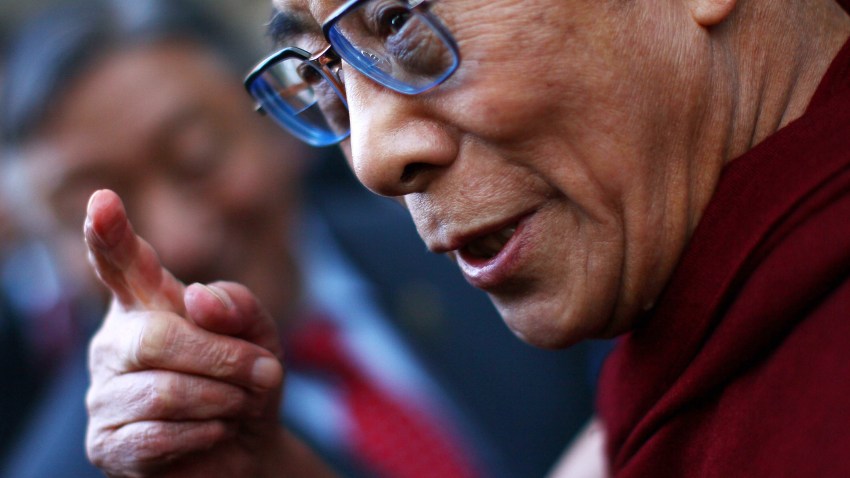 It's time to find your inner zen. Ohm.

The leader of the Tibetan Buddhist movement is in the Bay Area to help spiritual souls find their way.

Tuesday night the Dalai Lama himself will give a living lesson in reincarnation while reading from the "Eight Verses of Training the Mind: Awakening the Heart of Compassion" in San Jose.

The text is a classic 11-century writing by Langri Tangpa. The ancient chain of transmission might be why the event is being held at the San Jose Convention Center and not in Marin, where a lot of the spiritual types live in the Bay Area.

The well-known activist for the independence of Tibet currently resides in India but he constantly travels to impart his spiritual teachings, and at times to support the cause of an independent Tibetan state.

He has traveled to the Bay Area several times and has numerous events planned around the area on his latest visit, including events in San Jose and Palo Alto later this week.