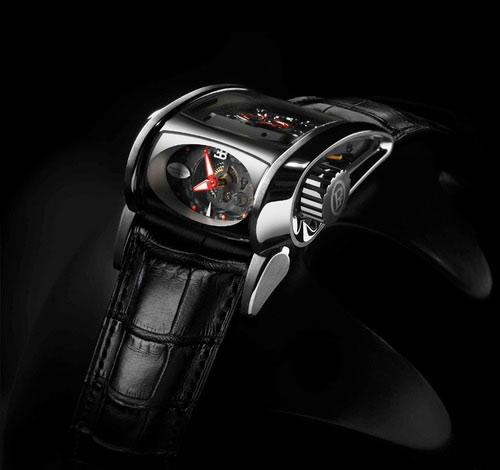 When test driver Pierre-Henri Raphanel broke the record for the fastest car in the world behind the wheel of a Bugatti Super Sport, he brought along a luxury watch especially made for the vehicle. The street-legal car hit 267 mph, and the watch's maker, Parmigiani, quickly declared its creation the "fastest" watch on Earth.
Nice try, guys, but even if you don't count aircraft, I think there are some Timex-wearing riders ofhigh-speed rail
who probably have you beat for that title. Still, nice watch — the Parmigiani Super Sport has a hand-winding movement with 300 total components and a 10-day power reserve. It costs $259,000, and just 200 will ever be made. Looks pretty sweet, too.
Parmigiani, via Acquire
Copyright DVICE - DVICE