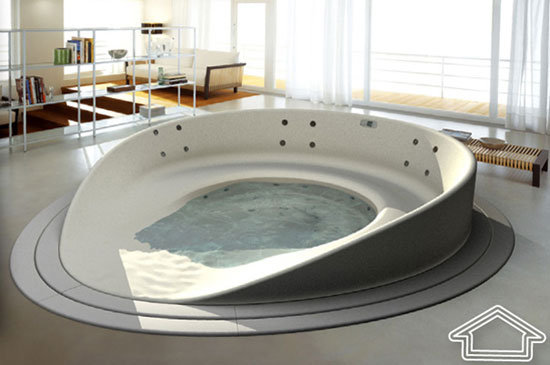 You clearly can't fill this hot tub with water, yet when you get inside of it you're dropped into a nice, steamy pool. How's it work?
The reality is just as crazy as you may have thought (well, unless you were counting on magic): the hot tub sinks down into the floor, so you get an entire tub-full when you sit down, but none of it spills out of that open side. See below for how it looks.
The design comes from Italy's HeyTeam, and it sure is one opulent way to enjoy some hot water. Of course, the downside is you can't sit two people on that onward side — or, at least, there aren't any jets on that end to blow pleasant bubbles against the occupant's back, legs and feet.
Copyright DVICE - DVICE