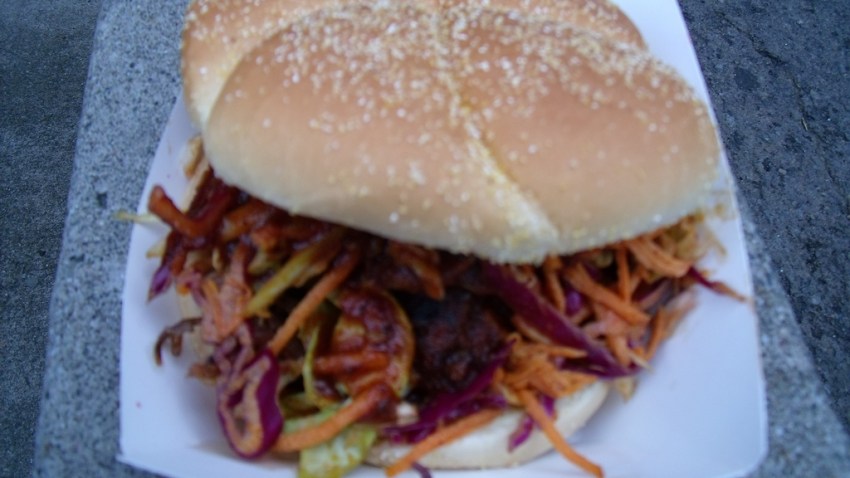 The next SF Underground Market is happening this Saturday and you can get pre-sale tickets and find more information on the website here.
YumSugar has this visual tour of the last underground market, complete with Jiggies, Sugartits, currywurst and other indie food vendors with porn-tastic avant garde names.
The underground market connects consumers with backdoor products that aren't "proper" enough for farmer's markets.

The market explains it in its own words best:
To sell at a farmers market, you need to produce your wares in a commercial kitchen. This is an impossible expense for many of us, so the underground farmers market is about helping to get some exposure for all of our fellow producers without the cash for a commercial kitchen.
But there is more than just tasting good food you can't normally get. There is also music and drinks to be had by all. Good times.
Eater SF contributed to this story.