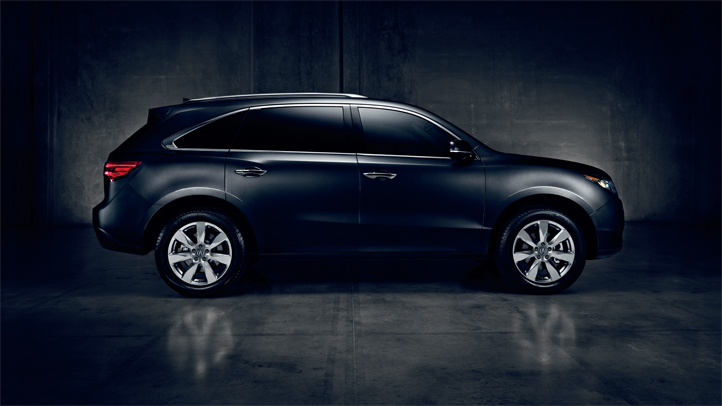 This article is sponsored by Northern California Acura Dealers. To learn more about the fully-loaded 2014 Acura MDX, visit AcuraNorCalDealers.com.

Finding a Sport Utility Vehicle that's both rugged enough for weekends off the beaten path and luxurious enough to keep everyone comfy during long car rides can be tough. Find one that deftly balances both, all packaged at an affordable price point, and you've got a keeper.

Enter the 2014 Acura MDX, a sleek, fully-loaded SUV perfect for the city and ready for adventure, all for an intelligent price that won't break the bank. Capable of fitting seven passengers comfortably, the MDX keeps the whole family happy thanks to rear-seat climate control, heated seats and a rear entertainment screen capable of playing two programs simultaneously thanks to split-viewing.

Redesigned for 2014, the MDX has all the technical specs you'd come to expect from an Acura, including: All-wheel drive for expert handling, a multi-view rear camera for perfect parking, jewel LED headlights for superior night vision and safety, and supremely comfortable front seats, replete with pronounced side bolster that provide lateral support for cornering and comfort.

But, as anyone who's ever been in a long car ride can tell you, today's cars are judged for their entertainment options as much as their handling ability. Thankfully, the 2014 MDX earns equal marks on the entertainment front. With its touchscreen interface, iPod integration and speakers designed by a Grammy award-winning recording engineer, the entertainment system might mean your passengers never want to get out.

Even more impressive is the Acura Navigation System. The centerpiece of the 2014 MDX's technology package, the system displays useful data on its centrally mounted eight inch screen like maps, real-time traffic information and even Zagat restaurant reviews for nights on the town. You can even personalize the experience with the AcuraLink, a cellular-enabled system that connects the driver with their music, maps, apps, stations, destinations, friends and followers all from the driver's seat.

The Acura MDX is the perfect choice for your next SUV. Models start at $42,290. To learn more and to locate an Acura dealer in your area, visit Northern California Acura Dealers.