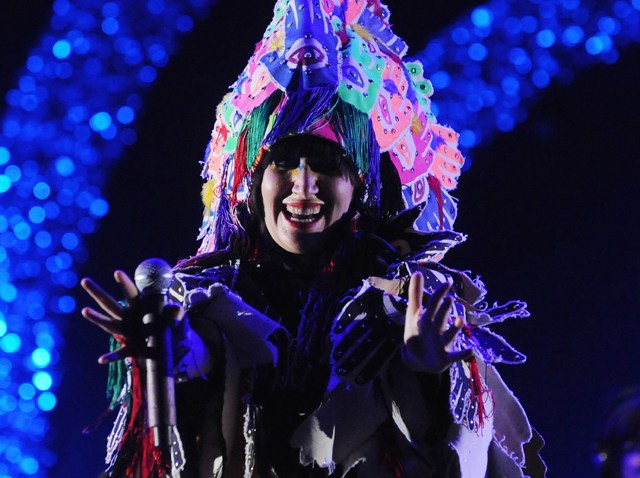 Karen O of the Yeah Yeah Yeahs may say she wants you to "dance till you're dead" but then the New York musical trio would have a mess on their hands at the Fox Theater in Oakland tonight.

The band is in the Bay Area wrapping a two night set at the renovated Oakland music hall.

They are promoting their newest, and third-full length album, "It's Blitz!," which follows up the more punkish stylings of 2003's "Fever to Tell" and 2006's meaty rock "Show Your Bones."

On their latest offering, the band features the sounds of a synthesizer instead of their signature guitar. How eager were fans to hear the new sound? The album was leaked on blogs and sites like Limewire, long before it came out. The pirated released force the band to begin album sales earlier than scheduled.
And while the Yeah Yeah Yeahs were not happy about the high profile leak, they expect fans will use that same enthusiasm of their album to drive them to see the Yeah Yeah Yeahs perform live.
"There's nothing we can do about it, so we're not going to be crying to anyone about it," guitarist Nick Zinner told MTV Australia. "At the same time, though, the fact that it has leaked means that people must want to hear it and be excited about hearing it – I hope from there that more people will want to hear it, and come see us play."

Tonight's show will start at 8 p.m. Tickets are still available through Another Planet Entertainment.
Copyright AP - Associated Press