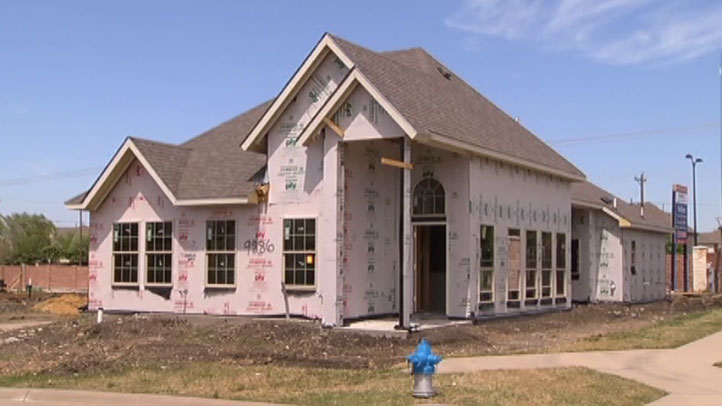 The following content is created in consultation with MLSListings, a full spectrum MLS service organization that provides industry leading MLS services and technology to real estate professionals in California. It does not reflect the work or opinions of NBC Bay Area's editorial staff. Learn more at mlslistings.com.
Previously we
shared
some basic tips to help get you prepared to start thinking about jumping into the real estate market. Knowing the baseline of what you can afford and qualify for, and finding the right agent and lender partners is just one piece of the puzzle. The harder part is learning how to separate your wants from your needs, thinking about your long term plans, and knowing what to expect in some of the key aspects of the real estate transaction. Here are a few ideas to keep in mind.
Narrowing down a neighborhood
Work closely with your real estate agent to make sure he/she understands your wants and needs, and how a particular neighborhood will serve them. For example, if you are looking to start a family, your real estate agent may direct you to areas known for having high reputation for safety and have the best-ranked schools. If you are looking for an investment property, your agent will be able to tell you about those neighborhoods that have tended to keep or increase their value during market changes.
Choosing a Property
Much like choosing which neighborhood is best for you, taking into account what you want out of a home is vital in finding the property that best suits you. This is a cog in the process of home buying that many get caught up in. If you can't find or afford what you are looking for in a particular property, it might be time to make some compromises.
No Low Ball Offers
Negotiation is not for the faint of heart, but it's important to ensure your prospective seller that you're coming to the table in good faith. If you find a property that fits your specifications, start your negotiations with a reasonable offer, based on a clear understanding of the fair market value of the home. This is another step where finding a good agent will pay off; his/her local expertise in comparing similar homes in the neighborhood will aid tremendously in counseling you as to the best price for the particular home you have in mind. Expect a counter offer, and have a high end in mind beyond which you won't raise your price.
Finalizing the Deal
Make sure you have a house inspected before you purchase it. This will inform you to any flaws the home might have and will give you an idea of the home maintenance costs that will be associated with the property. Also, after the contract has been signed, stay in touch with your agent and your lender to be sure all the tedious details of the contract, insurance demands, and financial obligations are being met. A good agent will have a checklist to make sure everything is accomplished properly and on time.
The bottom line in buying your first home is to make sure you have done your homework and to align yourself with a real estate professional that will help guide you through the process. For most, buying your first property will be the biggest financial decision you have made to date, and you should go into the situation as prepared as possible.