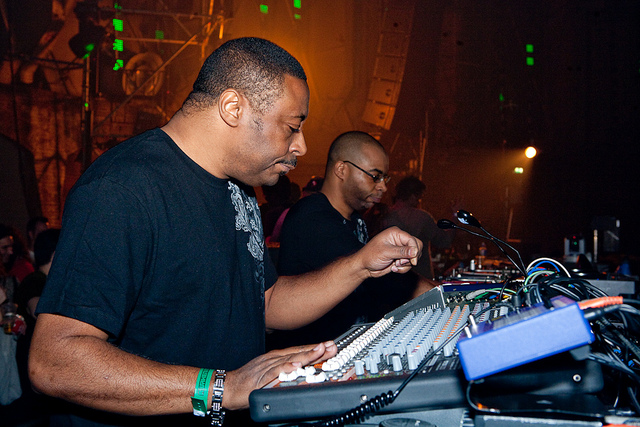 Longtime Bay Area electronic music promoter Sunset is throwing its fifth annual party on Treasure Island. It's called Sunset Island and takes place this year from noon to 9 p.m. on June 9.
Sunset often hosts boat parties that cruise the San Francisco Bay, but the party on Treasure Island is just once a year. There are also outdoor gatherings in locations such as Golden Gate Park, Stafford Lake in Novato, and campgrounds in Belden.
The events are largely driven by DJs, including Sunset's own Galen and Solar. Sunset Island will also welcome a special live performance by Octave One, a leading live techno group out of Detroit and Atlanta that regularly tours the world. This year's event also features art installations, art cars, and food trucks in the mix, plus an area for revelers to barbecue.