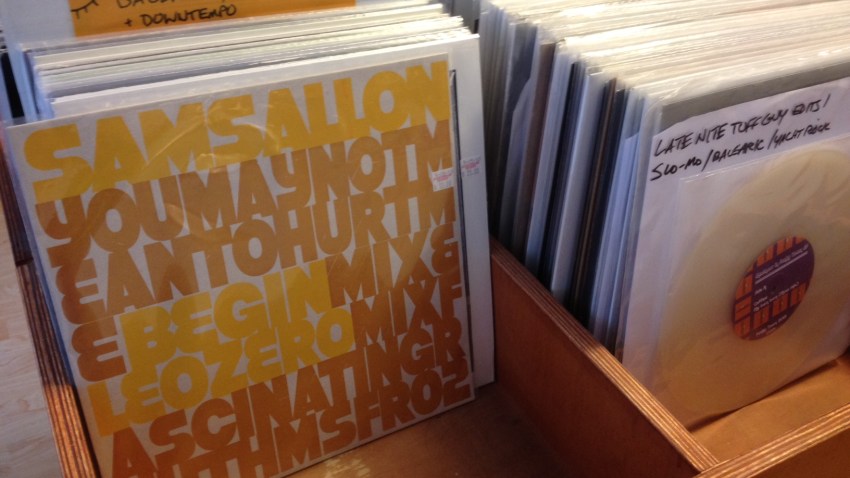 After creating pop-up shops in other San Francisco record stores, online record specialist Vinyl Dreams is taking up roots with a retail shop at 593 Haight Street.
Owner Mike Battaglia is a DJ and former electronic music buyer at Amoeba. His selection at Vinyl Dreams is carefully curated and features fine nuances of styles such as house, techno, disco and Balearic.
The sublevel space has special history for the neighborhood; it was previously home to two other record stores, Black Pancake and Tweekin.
The store is softly open now, but will have a kickoff party during the Lower Haight Art Walk from noon to 10 p.m. on June 1.