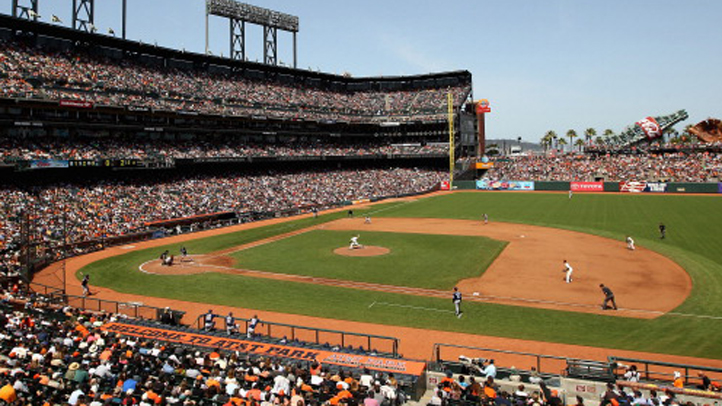 Though I'm loathe to send you to ESPN for almost any reason, I'm much more loathe to let Miller Park beat out AT&T Park in the finals of a "Battle of the Ballparks" contest.
And that's what's going on right now: Miller Park and AT&T are squaring off in the finals and Miller is winning.
Yes, the beauty of McCovey Cove is getting slapped around by a shadowy sausage. It ain't cool and Giants fans have until 6 pm PT to rectify it.
As you can see, Miller Park's ranked 24th out of all parks in baseball. Jim Caple, who authored the original article, is stunned that Milwaukee might win. But apparently, the denizens of Wisconsin have nothing else to do but bang the "VOTE" button for a SportsNation poll.
Well, Giants fans have done OK on voting for the All-Star Game thus far: let's do the same thing and hammer these cheese-swizzlers into the ground.