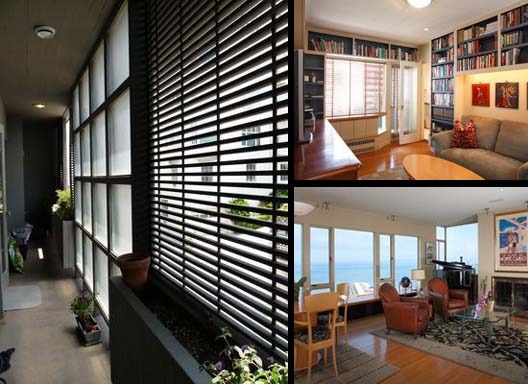 Dance card still open this Sunday? Check these out:
A gorgeous Potrero Hill family home at 1118 De Haro St. is a contender -- 4 bedrooms, 3 baths, listed at $999K. Views, decks, details -- you name it. Open Sunday, 2-4 p.m.
Despite mistakes in the listing (no bedrooms and one bath?), this large Cole Valley Victorian looks pretty special, save the odd yellow and brown exterior paint combo. Reading between the lines, it looks like there are at least three bedrooms and two baths, and nice details throughout. 107 Belvedere St. (one of our favorite blocks in Cole Valley!) is listed at $1.749 million. Open Saturday 2-4 p.m. and Sunday 1-4 p.m.
The 2 bedroom, 2 bath co-op in a "coveted location" on Telegraph Hill looks interesting, too, with all those built-in bookshelves and gorgeous views -- listed at $1.495 million. The building was designed by "flamboyant modernist" architect Henry Hill. Open Sunday, 2-4 p.m.
· 1118 De Haro St. [Redfin]
· 107 Belvedere St. [Redfin]
· 1725 Kearny St., #4 [Redfin]
· Henry Hill (architect) [Wikipedia]
Copyright CURBS