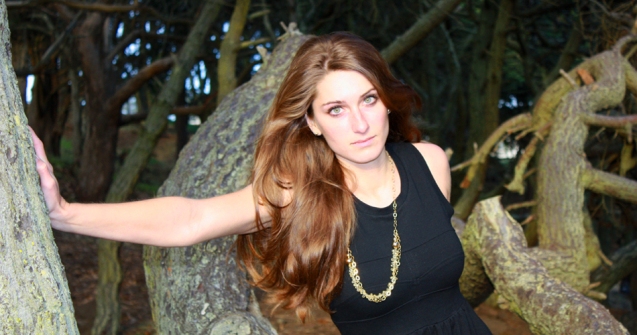 Want to hear some juicy news? (If you're anything like us, the answer will be a resounding yes.)
A sweet new jewelry line launched this month from San Francisco artists and designers Sara Rossbach and Richard Combs has dazzled us with its oh-so-San Francisco approach to contemporary luxury.
Dubbed Gold and Citrus, the collection of 11 necklaces and one gold-chained headpiece ($80-$820) features gold paired with unexpected materials such as wood grain sequins, silk-backed zippers and brown rooster feathers.
Though the resulting pieces have an effortless polish that makes them just as worthy counterparts for a slouchy cotton tank as they could be for a streamlined wedding dress, there's nothing simple about divining the designs themselves.
"I would definitely say I spend many more hours brainstorming and sketching ideas than actually producing the pieces," says Rossbach, the lead designer for the line.
That may very well not sound unusual, until you glimpse the intricate bead work and complex construction invested in such pieces as the scarf-life Kumquat and the pearl-laden Pummelo.
They say it's the thought that counts, and that sentiment certainly rings true here. The brain power behind Gold and Citrus yields much more than mere beauty. Wearers of the Kumquat and Clementine styles, for example, will find themselves in possession of a neck adornment designed to be worn up to four different ways.
Courtesy SF Indie Fashion
Lorraine Sanders is the creator of SFIndieFashion.com.