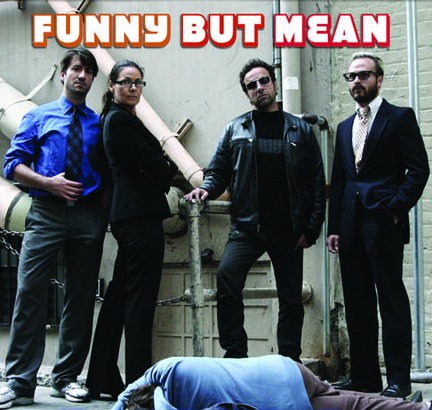 Ripped from the Funny But Mean website and press release (and worth every copy-and-paste moment):
"Back by popular demands with New Songs never before seen! L\Osfu: The Musical! returns with crimes "ripped from the television series" involving the Special Victim's Unit and the Criminal Intent Division. The three separate, but equal departments will join forces to solve what may be one of the deadliest, and weirdest crime waves in San Francisco history."
The hilarity ensues at The Exit Theater and tickets are $10.
-----------------------
And if you really need to get your week off to a rip-roaring, old-fashioned chorale beginning, there's none like a live performance of the Carmina Burana.
From the Zvents listing: " Carl Orff's famed cantata Carmina burana occupies a vastly different realm: its erotic energy and sheer visceral power have installed it among Western music's most iconic works. Alfred Schnittke's whimsical Moz-Art à la Haydn, a clever nod to the preeminent voices of the Classical period, prefaces music by the father of the Classical style himself."
The event is at the Davies Symphony Hall, and tickets range from $35-$135.