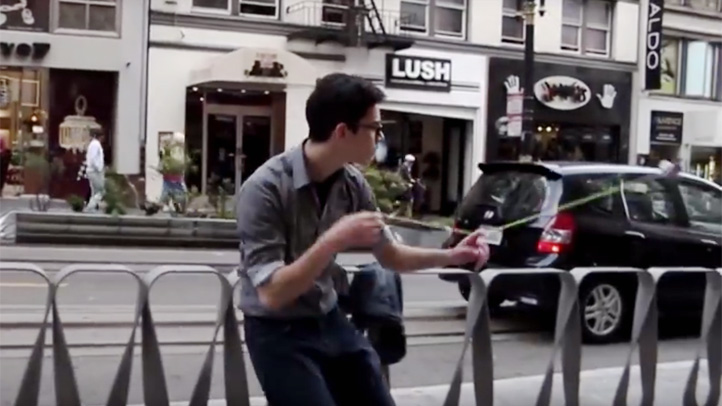 Ernest Kahn is a two-time Phillippine National yo-yo champion now living in San Francisco, where he has taken to the streets to show off his swinging craft.
Kahn's shows (which often take place on Powell and Geary streets) and his quest to make yoyoing a full-time pursuit have been captured in a short documentary film.
Kahn Man: The Story of Ernest the Yoyoist is student Anthony Forcione's final project for a class at San Francisco School of Digital Filmmaking.
"When I street perform, something inside comes out of me and all of a sudden I'm burning bright," said Kahn.
Copyright FREEL - NBC Local Media