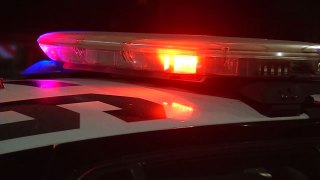 Officials say a Sacramento police officer was arrested at a hotel on suspicion of having illegal drugs while armed.
The Sacramento Police Department announced Saturday colleagues arrested 45-year-old Isaac Richard Knutila Friday night at a Sacramento hotel.
The department says it received information October 13 that Knutila was possibly involved in "prostitution-related activity."
Detectives issued a search warrant of Knutila and his property and at the time of his arrest found he was in possession of methamphetamine, heroin, cocaine and over an ounce of marijuana as well as his police-issued gun.
The 16-year veteran faces a felony count for having illegal drugs with his loaded gun off-duty, according to Sacramento County Sheriff's Department records. Knutila also faces four drug-related misdemeanor charges.
Knutila was booked in the Sacramento County main jail Saturday morning and his bail was set at $10,000.
He is scheduled to be arraigned Tuesday.