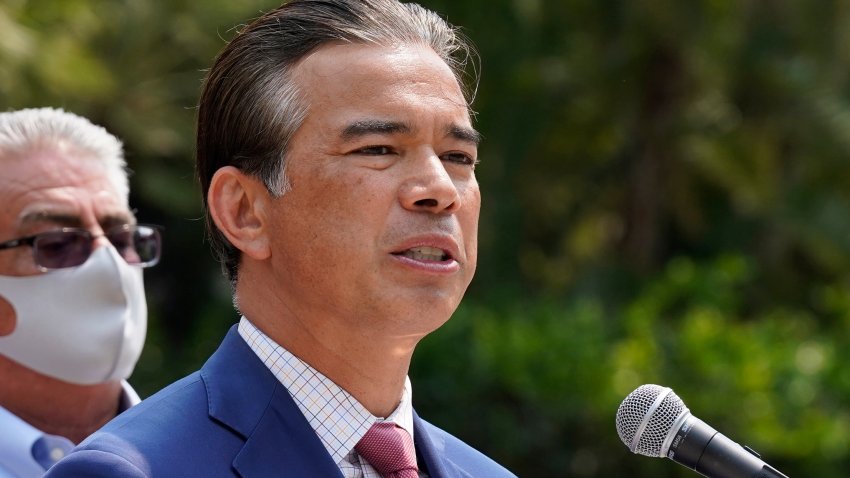 California Attorney General Rob Bonta on Monday announced a statewide lawsuit against Walmart for environmental violations, including illegal dumping of hazardous waste products at local landfills.
Bonta announced the lawsuit during a virtual news conference.
Over the past six years, Walmart allegedly disposed of alkaline and lithium batteries, insect killer sprays and other pesticides, aerosol cans, toxic cleaning supplies, electronic waste, latex paints and LED lightbulbs. The landfills are ill-equipped to handle all of those items, Bonta said.
Results from Walmart's own inspections revealed the company unlawfully disposes of about 159,600 pounds, or more than 1 million items, of hazardous waste in California each year, the Attorney General's Office said.
"These products may seep into the state's drinking water as toxic pollutants or into the air as dangerous gases," Bonta said in a statement. "When one person throws out a battery or half-empty hairspray bottle, we may think that it's no big deal. But when we're talking about tens of thousands of batteries, cleaning supplies and other hazardous waste, the impact to our environment and our communities can be huge."
Twelve district attorneys across the state have joined the lawsuit, including Alameda County DA Nancy O'Malley.
Copyright BAYCN - Bay City News