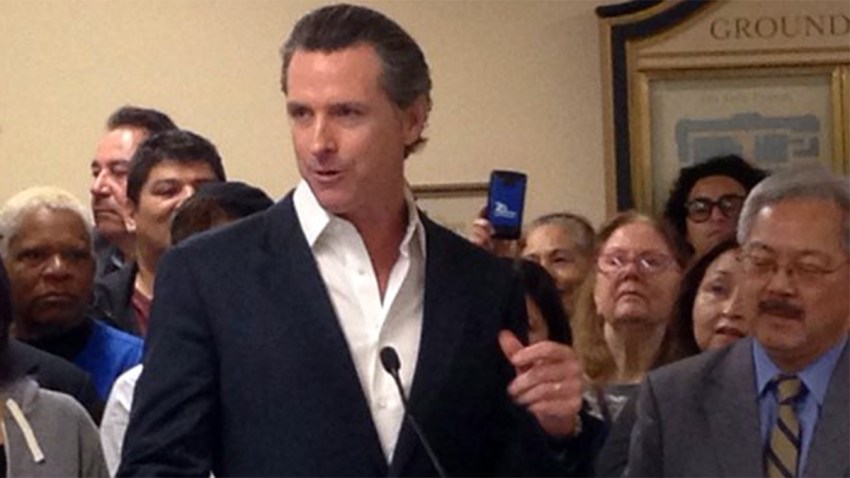 There's a reason California Lt. Governor Gavin Newson is missing from the state's democratic convention in San Jose, and he weighs eight pounds, 12 ounces.
Newsom and his wife, Jennifer Siebel Newsom, announced Friday the birth of their baby boy, Dutch William Siebel Newsom. The birth was announced on the lt. governor's Instagram.
The photo's caption read: "Welcome to the world, Dutch. We love you."
The post also explained the meaning behind the baby's unusual name. Newsom wrote that the bundle of joy gets his moniker from the town of Dutch Flat in Placer County, just east of the Sierras.
The place holds a special significance for the family, Newsom wrote.
A formal statement was issued after the Instagram announcement, in which the couple jointly stated that they look forward to bringing Dutch home to greet his older siblings, Montana 6, Hunter, 4, and Brooklyn, 2.