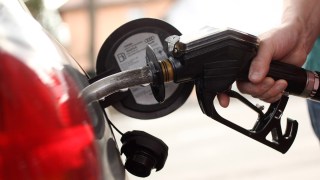 Two men were arrested early Friday on suspicion of stealing about 350 gallons of gasoline from a Pomona station in what police described as an "elaborate gas collection and transport system."
Police were called at 12:34 a.m. to the scene of a Food 4 Less gas station, located at 2090 S. Garey Ave., where two men driving white 2014 Chevrolet Express vans were believed to be stealing gas, said Pomona police Sgt. V. Terrell.
Arriving officers discovered that the suspects were using unauthorized credit cards to illegally purchase large volumes of gasoline, Terrell said.
Officers also found the suspect vehicles had customized interiors that housed a large-volume, low-profile, gas tank in the rear seating area, estimated to have a 1,000-gallon capacity.
Seats were placed atop the interior floor mounted gas tanks to conceal them, Terrell said.
"This was a very elaborate gas collection and transport system," Terrell said. "During this incident alone, approximately 350 gallons were obtained by the suspects."
Both men, identified by police as 30-year-old Jose A. Quintanilla of San Pedro and 35-year-old Samuel Virgenogerman of Long Beach, were arrested and their vehicles were impounded, Terrell said.