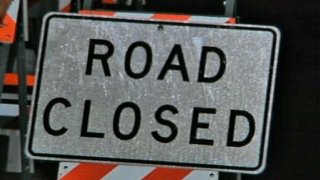 A rockslide on the rugged central California coast forced closure of a long stretch of Highway 1 on Wednesday, state highway authorities said, and it appears the roadway will remain closed until at least next Wednesday.
The closure extended from Ragged Point in San Luis Obispo County to Fullers Point in Monterey County, Caltrans spokesperson Jim Shivers said in a social media post.
A photo showed large boulders covering much of the roadway.
The highway will remain closed through at least part of next week while Caltrans crews determine how to stabilize a hillside.
Crews have identified a large rock outcrop above the highway that is not stable and needs to be brought down and removed, so soil has been transported to the site to build up a ramp to allow excavators to access those rocks, according to Caltrans.
Once that rock removal takes place, the authorities will determine if any other protective features must be added to protect the roadway from further rockslides.
Copyright AP - Associated Press