Boxer and Fiorina Ads Have Truth Issues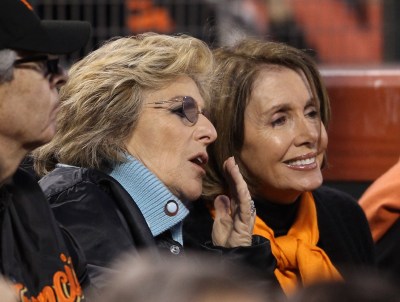 Just how truthful are the campaign ads in this election cycle?
The Contra Costa Times did some digging into the claims made by Barbara Boxer and Carly Fiorina. Boxer has attacked Fiorina for her layoffs and offshoring while head of Hewlett Packard, as well as for her right-wing stance on social issues. Fiorina, for her part, says that Boxer wastes money.
Boxer's claims are actually pretty factually accurate. Fiorina did indeed lay off 30,000 employees while collecting $100 million. But Fiorina wasn't alone: lots of CEOs were laying off employees around the same time. And her actions eventually led to major financial success for the company, so her strategy was sound. Small consolation to those tens of thousands of laid-off employees.
Fiorina also is guilty of being more conservative than many Californians, another Boxer claim. Fiorina has said that she would favor restrictions on personal liberties regarding abortion and marriage, and has spoken favorably of off-shore drilling. That positions her further to the extreme among California voters.
While Boxer's claims are backed by facts, Fiorina's require a few leaps of logic. Fiorina tries to draw a connection between California's suffering economy and Boxer's vote for health reform and economic stimulus. Economists don't agree that the suggested connection is truly valid.
In addition, Fiorina claims that she's prepared to vote against her party. But her record doesn't bear that out, as she has a history of adhering to the Republican party line.