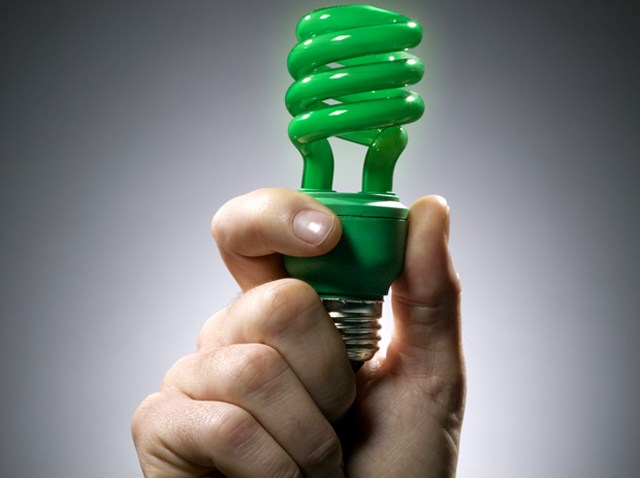 The city of San Francisco wants you to buy this -- not that.

For the past five years, the city has required that its procurement officers follow a strict set of guidelines known as The Precautionary Principle to ensure that the city doesn't obtain products that kill the environment. That's required extensive examination of every light bulb and toilet seat cover on the market, and now finally the city has assembled a list of their 1,000 recommended items at this link.

These items aren't required purchases for San Francisco residents -- only city vendors. But if you're in the market for a garden hose and don't want your purchase to kill a baby seal, the site will come in handy. Another benefit: companies can use the list to gain accreditation under Green Business program.
Mudflaps must be made of recycled rubber. Styrofoam is strictly prohibited. Eco-friendly whiteboard pens aren't required, but highly recommended. Avoid butter, buy Scott paper napkin type 6500, use rechargable batteries, and if you need some caulk in an emergency you're out of luck because they haven't identified an eco-friendly brand yet.

"There are something like 80,000 chemicals in the marketplace today for which we have no data sets on toxicity," green purchaser Chris Geiger told the Chron. "As a city, we believe if there's a safer alternative we should know what it is, and we should use it."

The list comes at a time when homeowners are paying increasing attention to their purchases. In one study, eco-friendly homes sold 24 percent faster than eco-dirty houses.
Copyright FREEL - NBC Local Media