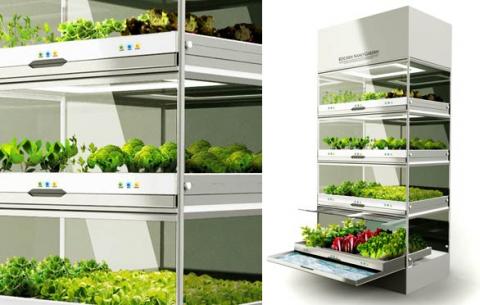 Growing your own vegetables is fun, healthy and saves money at the grocery store. The problem is, you need a garden, which makes it tough to do if you live in an apartment.
With Hyundai's Kitchen Nano Garden, even people without outdoor spaces can grow their own veggies. The Nano Garden is like a fridge that is designed to grow food rather than to keep it cold. It uses hydroponics and controllable light, water and nutrient supplies to make tending to your indoor garden as simple and possible.
There's no word on when this thing will hit stores, but it seems like a great addition to any kitchen that has the space for it.
Fast Company, via BornRich
Copyright DVICE - DVICE