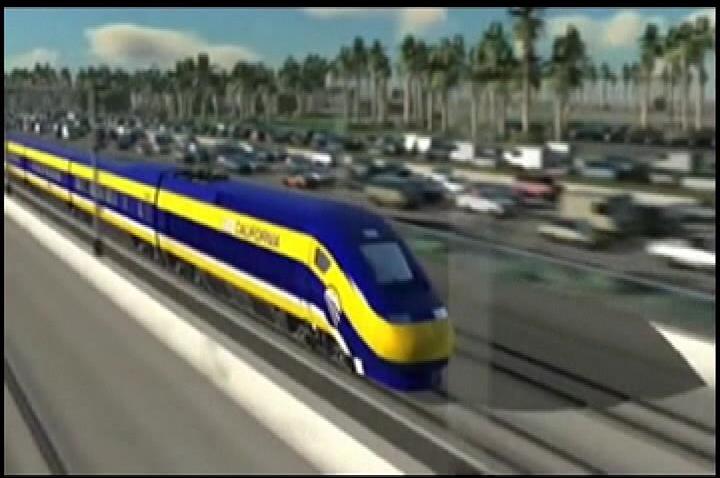 The head of a San Jose-based transportation research group will soon be lending his talents to bringing high-speed rail to the entire country.
Ron Diridon, Sr., head of the Mineta Transportation Institute at San Jose State University, said today he was appointed to chair the advisory board of the U.S. High Speed Rail Association, based in Washington, D.C. Diridon, a longtime expert in transit policy, said that the re-election of President Obama last week and support from Gov. Jerry Brown for the high speed rail systems shows the public is behind building them throughout the country.
In California, the planned $6 billion, 140-mile first phase of a proposed $68 billion high speed rail project will break ground next spring, produce about 20,000 jobs and encourage other states to build fast trains, Diridon said.
"Once California goes, you are going to see a whole new industry created in America," said Diridon, 74, who will remain based in San Jose as executive director of the Mineta institute, a transportation policy think tank. Diridon said he expects California's high-speed system to revive the American railcar industry, which unlike its foreign competitors went out of business after the United States turned away from trains in the 20th century.
Over its duration, from 2013 to 2029, the California train project "will stimulate the economy and create hundreds of thousands of jobs," he said.
Diridon said the speedy train will eventually make it possible for people living in Fresno to work in Silicon Valley by taking a 51-minute trip to and from San Jose.
After the first section is done, Diridon said other phases will take the train to Los Angeles in 2024, San Jose in 2027 and San Francisco by 2029.
It will also eventually reach Sacramento and San Diego. California's high-speed rail plan is ambitious and expensive.
The plan is to build 790 miles of railway for electric-powered cars reaching a cruising speed of 220 mph. But Diridon said the project, in the planning stages since 1996, will come to fruition thanks to a mixture of federal and state funds.
The California Legislature already approved $6 billion to pay for the first phase, to run though the Central Valley from south of Merced to Bakersfield, to be ready to roll by 2017, he said.
Other funds available for the project include $3.4 billion from President Obama's federal stimulus program and $9 billion in bonds from a measure passed by California voters that can only be spent on high-speed rail, he said.
The bids are out for contractors to build the first phase of the project, he said. Under the requirements for using Obama's stimulus funds in California, 100 percent of the train must be made in America, he said.
But since America stopped making trains long ago, today's train car builders are from counties such as Canada, Germany, Japan and Italy, Diridon said. "We're so far behind because we lost our manufacturers, like Pullman," Diridon said.
So any of the foreign-based companies chosen to make the cars and tracks will have to build them in the United States, he said.
One railcar firm, AnsaldoBreda, of Italy, already has a plant in Los Angeles, he added. Diridon said he will serve as chair of the upcoming High Speed Rail Conference in Los Angeles on Dec. 3 and deliver the keynote address.
Copyright BAYCN - Bay City News