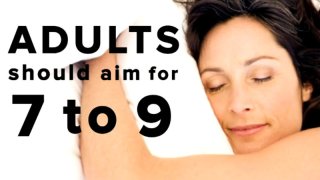 The following content is created in partnership with Mancini's Sleepworld. It does not reflect the work or opinions of NBC BAY AREA's editorial staff. To learn more about Mancini's Sleepworld, visit Sleepworld.com.
The National Sleep Foundation has released new guidelines about how much sleep you really need. From newborns to seniors, NBC Nightly News breaks down the numbers.
Watch the video above to view their findings.