It's called the "ice bucket challenge" and it's a hot trend right now on the internet.
Scott Santarella, CEO of the Bonnie J. Addario Lung Cancer Foundation, was ready for the challenge.
Here's how it works: A person is videotaped getting dumped with ice water and then challenges three friends to do the same thing. If the people who are called out don't do it, they have to donate $100 to charity.
Santarella got called out by Arash Golbon, whose wife Molly is living with stage four lung cancer.
It was a request Santarella couldn't really refuse, especially when Golbon's two daughters 5-year-old Dillan and 8-year-old Madison were doing the dumping.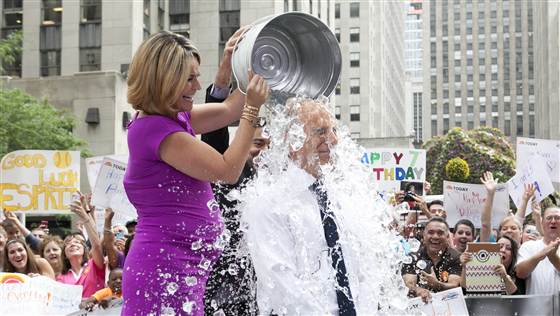 Earlier this week, the Today Show's Matt Lauer accepted the challenge.
He then dared Brian Williams, Martha Stewart and Howard Stern to do the same. So far, only Stewart accepted the challenge.