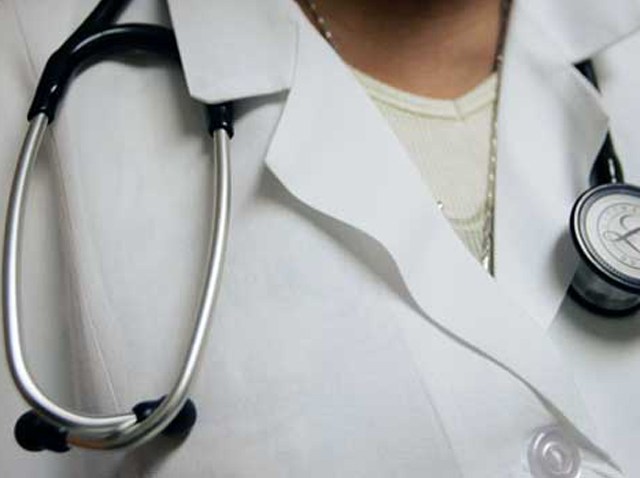 A former Redding hospital patient has sued the Prime Healthcare Services chain for disclosing her medical files to hundreds of people without permission.
In a lawsuit filed last month in Shasta County Superior Court, Darlene Courtois, a retired teacher's aide, accused Prime of repeatedly violating patient confidentiality laws in a frantic effort to discredit a 2011 California Watch news report about the hospital chain's billing practices.
As part of that effort, the CEO at Prime's Shasta Regional Medical Center sent emails to all of the hospital's 785 employees disclosing details of the then-64-year-old diabetes patient's confidential files, the lawsuit says.
The CEO also showed her medical files to the editor of the local newspaper in a successful effort to dissuade him from publishing the story, the suit says.
California Watch had interviewed Courtois for a story about a reported outbreak of a rare form of malnutrition called kwashiorkor at the Redding hospital.
In 2009 and 2010, the hospital diagnosed more than 1,000 Medicare patients with the ailment, Courtois among them. The hospital's kwashiorkor rate was nearly 70 times the state average, records show. But in her interview, Courtois said she received no treatment for kwashiorkor and had never heard of it.
"Defendants – in an effort to protect their professional reputation – abandoned their professionalism," her lawyer, Darryl Stallworth, wrote in the complaint.
In November, the state Department of Public Health fined Prime $95,000 for wrongly publicizing Courtois' medical files, ruling that the company had repeatedly violated state law. Prime has appealed. It contends that Courtois waived her privacy rights by agreeing to be interviewed.
"Shasta Regional Medical Center is committed to the privacy of its patients," Prime spokesman Edward Barrera said in a statement. "It believes that the facts will show that this lawsuit has no merit."
The lawsuit closely follows the state health department's findings, but for Prime, the financial stakes could be far higher.
According to state law, a hospital may be required to pay $1,000 in damages for each wrongful disclosure of a patient's medical files. As a result, Courtois could be entitled to more than $785,000, the lawsuit says.
Experts say kwashiorkor usually afflicts children in developing nations during famines. But the reported outbreak at the Redding hospital predominantly involved senior citizens, a California Watch analysis shows. Medicare pays a treatment bonus of more than $6,000 for each patient diagnosed with kwashiorkor, according to federal records.
Courtois told California Watch that she had been hospitalized for complications of diabetes, not malnutrition. She said she had never before heard the word "kwashiorkor" – it means "weaning sickness" in the Ghanaian language of West Africa – and had received no treatment for it.
After a reporter called Prime for comment, hospital officials zeroed in on Courtois, the lawsuit says.
Claiming that the patient's confidential files undercut her story, they took her records to the editor of the Redding Record Searchlight and lobbied him not to publish the story, the suit says. Prime officials also revealed parts of her medical files to reporters for two other news services, the lawsuit says.
After California Watch's story was published, the hospital CEO emailed details from the woman's medical file to the hospital's entire staff in a further attempt to counter the story, according to the lawsuit.
All of that was illegal because it was done without the patient's permission, the lawsuit says.
Prime officials claimed that the confidential files showed Courtois had been given a nutritional consultation as a treatment for malnutrition. That substantiated the kwashiorkor billing, they claimed.
But Courtois denied having received a nutritional consultation. When she requested her medical records from the hospital, she didn't receive any information indicating she was malnourished, she said.
The hospital abruptly stopped billing Medicare for kwashiorkor in 2011, soon after California Watch reported on the outbreak, state records show.
View this story on California Watch
This story was produced by California Watch, a part of the nonprofit Center for Investigative Reporting. Learn more at www.californiawatch.org.
Copyright Publish2