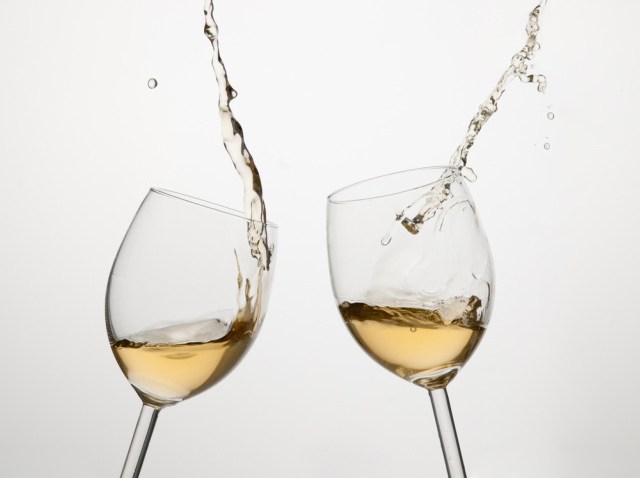 Get ready for a good old fashioned political showdown, San Francisco-style.

The latest spat between Mayor Gavin Newsom and the board of supervisors is a liquor tax that would fund alcoholism treatment programs.
Both sides make a compelling argument: Newsom, backed by bar owners, points out that the tax might not stand up to legal scrutiny, and would hurt restaurateurs. Newsom, by the way, is the founder of a chain of restaurants and wineries, and has admitted in the past that he has received counseling for alcohol addiction.

On the other hand supporter of the measure, proposed by Supervisor John Avalos, say that the cost of treating alcoholism should be borne by alcohol producers and drinkers.
It will be considered by the board next month.

A year ago, it was Newsom who was trumpeting the virtues of sin taxes. A 20-cent fee on cigarettes went into effect last year with the mayor's blessing.

This is just the latest battle between the mayor and the board, who've had a rocky relationship from the beginning. Recently, Supervisor Ross Mirkarimi has been pushing for more control over police beats (Newsom is opposed); the Supes wanted to do away with free parking (Newsom likes free Sunday parking, but hasn't endorsed free Sunday Muni); and Newsom found a clever backdoor appointment strategy to get his allies into office without the Supes having a chance to wield a veto.

And who can forget "question time," Supervisor Chris Daly's attempt to call the mayor in front of the board to answer for his actions? Voters were enthusiastic about the idea, but so far the mayor's financial backers -- including Bay Citizen founder Warren Hellman -- have shot down any attempt to force the mayor to attend.

With all this bad blood, relations aren't likely to improve any time soon. It's enough to drive a person to drink.
Copyright FREEL - NBC Local Media