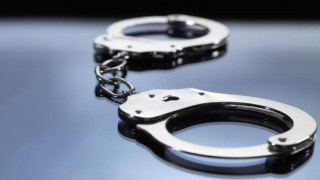 Thirteen men Friday were arrested at hotels in San Rafael on suspicion of offering to pay for sex, police said today.
Novato residents Pedro Galvez Garcia, 43; Joseph Ostler, 37; Carlos Quinonez Arevalo, 19; Milsar Deleon Lopez, 33; and San Rafael residents Efren Gutierrez, 39; Vilmar Castanza Cox, 30; Edgar Fraire Dominguez, 33; Ernesto Molina Alvarado, 31; Milmar Alvarado Trujillo, 26; Jose Salinas Lopez, 58; and Juan Poroj Cux, 42 were arrested and cited for attempting to buy sex.
Also arrested and cited were 42-year-old Santa Rosa resident Robert Kaehler, 42 and Horace Harris, 31, without a home.
Police said law enforcement officers conducted the sting to educate purchasers about their conduct and promote awareness about human trafficking.
Two alleged female sex workers were offered services by Community Violence Solutions, an organization that provides services to victims of sexual assault. The two victims refused help, police said.
The operation was a joint effort by the San Rafael Police Department, Central Marin Police Authority, Marin County Sheriff's Office and the Marin County Probation Department.