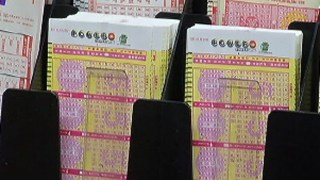 A Powerball ticket worth $1.9 million was sold in San Jose, lottery officials said Thursday.
The ticket matched five of six numbers in Wednesday night's drawing. The winning ticket matched the numbers 12-61-54-38-36, missing only the Powerball number 22.
The winning ticket was sold at The Wine Rack Liquor Store, located at 5768 Santa Teresa Blvd.
Check back for updates.