Wali Razaqi is a movie producer and actor with dozens of films and documentary projects on his resume.
It means he knows a good story when he sees one.
He also knows a good story when he has lived one.
Razaqi is using his own experience as a quarterback for Santa Cruz's Harbor High School in 1996, and a championship game rematch he organized this year, as the basis for a pilot to a docu-series called "Almost Champions."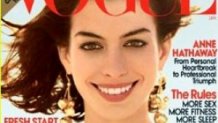 The Harbor Pirates never had much of a tradition of football. "We had a reputation," Razaqi said. "I wouldn't say it was for good football."
It's why, Razaqi said, the city, the league, and the team's rivals were stunned in 1996 when the Pirates finished the season undefeated. In the championship game, they faced off against their bigger, stronger rival, the San Lorenzo Valley Cougars.
"David and Goliath," Razaqi said. "Physically it's David and Goliath, with the reputations David and Goliath."
The day of the championship game it rained, leaving the field a sloppy, muddy mess and making it difficult for either team to advance or hold on to the football.
The clock ran out in the 4th quarter with the score tied 14-14.
There were, however, no provisions in the rules at the time in high school football for overtime. The game would go into the record books as a tie and the teams would be crowned co-champions. The referee's, though, offered to stay and officiate if the teams wanted to play until there was a winner. For bragging rights.
They turned to the Harbor coach to see if his team wanted to continue. He turned to Razaqi.
"I just looked at my coach and I, just really subtle, I said, coach, I'm done let's take the tie. I'm good, let's take it. You know we're champions and I just walked away," Razaqi said.
It was a decision Razaqi had 5 seconds to make and has had twenty years to live with.
San Lorenzo Valley players never miss a chance to call him out for quitting on his team. "We still razz him for it," said Johnny Agnone, who played in the championship game.
Razaqi says it never really bugged him too much until a Facebook post two years ago brought up the game and it's controversial outcome once again. Razaqi looked back as a grown man and didn't really like what he saw his younger self do.
"It bothered me enough to where I wrote a letter to my teammates. I said that I'm not ashamed of quitting, I'm ashamed of not asking you guys or looking to you and saying I'm scared, I don't want to do this," Razaqi said.
So he decided to do something, if not to change history, but to have a second crack at it.
Razaqi began recruiting Harbor and SLV players to take part in a rematch. Bragging rights would be established and Razaqi could be relieved of his burden.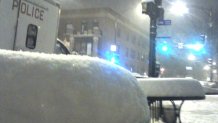 "We certainly do things that aren't in our character sometimes," Razaqi said. "How often do we get to maybe correct it or maybe do it again?"
So, this past Saturday on the Cougars' home field in Scotts Valley 40 members of both teams gathered to play one, last game. It wasn't the prettiest of games, though not for lack of effort or intensity.
The outcome after four quarters? The same. A tie. 0-0.
This time, however, there was no doubt that overtime would be played.
San Lorenzo Valley scored a touchdown on their first set of downs and Harbor failed to match. The Cougars won the game 6-0.
Even though the rematch ended in a loss, Razaqi had no regrets. Whatever demons there were are gone, replaced with warm memories of all the old friendships and rivalries that had been rekindled.
"I think we did something good out here."