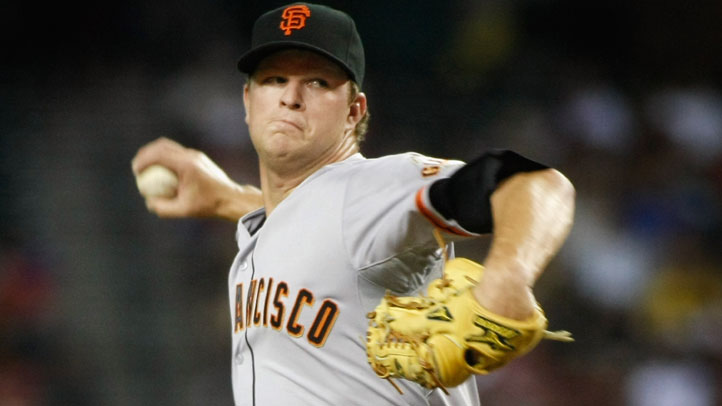 We love chatting about the Las Vegas odds for the Giants (don't you wish you'd bet on Buster Posey at 25/1 to win MVP before the season?) and with the postseason there comes a fresh set of odds to look at.
And this time around, the Giants are quite the favorites they were the last time we checked in. In fact, Vegas isn't expecting the Giants to win the 2012 World Series, judging by their 15/2 odds to take home the title at Bovada.lv.
The only teams with longer odds are the Atlanta Braves (12/1), Baltimore Orioles (15/1) and St. Louis Cardinals (15/1). Those teams are all wild-card teams. Even the Oakland A's, who still have to win a play-in game to even get into a Divisional Series, have 15/2 odds, equal to the Giants.
Ahead of San Francisco are the Reds, Yankees, Nationals (all 5/1 favorites), Tigers (6/1) and Rangers (7/1).
So it's not like Vegas is laughing off the Giants or anything, they just don't think they're anywhere near the favorites. This likely deals with the Giants lack of hitting as well as questions surrounding the pitching staff outside of Matt Cain and Madison Bumgarner.
To win the National League, the Giants are 3/1, behind the Reds (2/1) and Nationals (9/4), and ahead of the Braves (13/2) and Cardinals (7/1).
Series prices for the Reds and Giants aren't currently available, and neither are the matchup for Game 1 between Matt Cain and Johnny Cueto. You can bet (ha, get it?), however, that the Reds will be favored in the series, based on their seeding. It wouldn't be surprising if the Giants were favored in Game 1, since they're playing at AT&T.
Because of that, now's the time to jump on the bandwagon if you think the Giants are going to win it all. The odds will drop dramatically if the Giants win the first game, and they'll plummet if Madison Bumgarner pulls down the second game.