Twenty-five years after it rocked the Bay Area, many are reflecting on the impact of the Loma Prieta earthquake.
It hit October 17, 1989 with an epicenter in the Santa Cruz Mountains. The devastation traveled for miles across the Bay Area, causing an estimated $6 billion in damage and killing 63 people.
Most of them died when the upper deck of the Cypress Structure in Oakland collapsed onto the lower deck.
'89 Quake's Widespread Damage: From San Francisco to Salinas
Mark Hoffmann, operations Chief for Oakland Fire Department, was a lieutenant stationed about a dozen blocks away at the time.
Initially, he thought he saw a plume of smoke. It turned out to be a thick cloud of dust kicked up after the collapse.
"I could see it was a pancake-collapse of upper deck onto lower deck, and as we got right up next to it, it was very surreal," Hoffman recalled. "Hand of God stuff — cars just cast about, cars gone off deck. There were refrigerator–sized chunks of concrete we were having to negotiate to get up close."
As part of a special response team, Hoffmann was tasked with staying on scene as rescue crews tried to recover the dozens of bodies trapped in the rubble.
San Francisco Marriott Marquis Shares Unfortunate Date with Disaster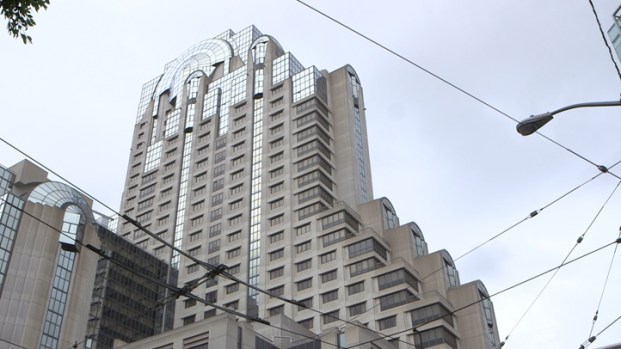 "Pretty quickly we realized the really injured people were in between the decks. We started crawling between the decks," said Hoffmann. "It was almost down the roadway, the upper deck had collapsed and the cars were crushed to just a couple feet tall. Those people, unfortunately, they did not make it."
On the 25th anniversary of Loma Prieta, many are reflecting on how far the Bay Area has come in preparing for the next big earthquake. This spring, geologists warned that there's a 99.7 percent change a magnitude 6.7 or higher earthquake will hit the area.
The city and county of San Francisco has spent years training regularly for disasters, shooting for a frequency of roughly every few months. It wasn't always this way.
"25 years ago, the Office of Emergency Services was just a much smaller organization. One to two people worked there, there were a few plans that were seldom practiced. When Loma Prieta happened, it was jarring," recalled Kristin Hogan, an external affairs specialist for what is now the San Francisco Department of Emergency of Management.
The San Francisco Public Utilities Commission (SFPUC) said it has also been working hard to prepare for the next disaster, be it an earthquake or something else.
"We've been doing some major seismic upgrades to our water system, we've been doing it for the last ten years," said Amy Sinclair, a spokesperson for the SFPUC. "Upgrading pipelines, pump stations so we have water after major quake, making sure those lines will be available."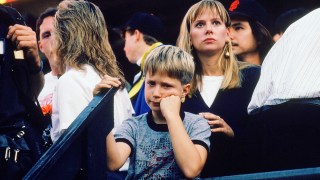 Loma Prieta's Aftermath: Candlestick Park
But some neighborhoods may experience liquefaction and the city still has miles of water mains and lines that are very old, so the risk of a water main break is very real. In that case, people must be ready in their homes and wherever they are, stocked with enough water.
"It's really important for individuals to have water on hand. We recommend three gallons per person to last three days for drinking and other purposes," Sinclair added.
The San Francisco Salvation Army was one of several groups stationed outside the Exploratorium at Piers 15 and 17 Friday to spread awareness of emergency preparedness. Head Chef Anthony Pardi showed that people can still create tasty dishes using the canned foods and other ingredients from their survival kits.
"We want them to feel good about themselves, and that can be challenging after a big event," said John McKnight, the Director of Emergency and Disaster Services for the SF Salvation Army. "So have a little fun, cook something interesting and have a nice meal with your family."
"It's a Sad Story With a Happy Ending." Couple Reflects Rebuilding After Loma Prieta Earthquake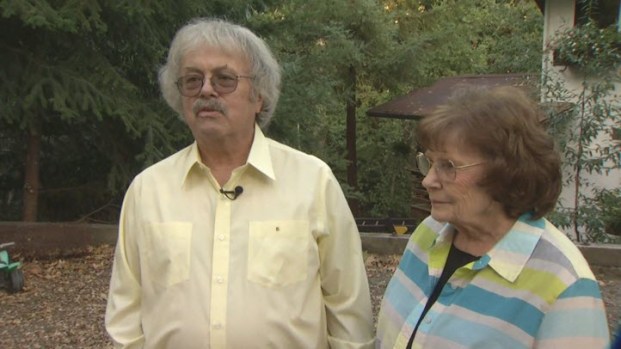 Since Loma Prieta, the latest strong quake to shake the Bay Area hit in August, rocking the Napa region at magnitude 6.0. The only fatality was caused by a falling television that hit a woman on her head.
"There's a misconception that in an earthquake your building is going to collapse and that's it, but really the most dangerous thing is nonstructural stuff in your house flying, falling, moving," explained Kate Long with the California Governor's Office of Emergency Services.
"That's where a lot of injuries happen, so it's important you don't move during an earthquake. You drop, cover, hold on and you secure your stuff so it doesn't become flying objects."
For people like Mark Hoffmann, a long-time first responder and Bay Area native, the horrific images from that day in 1989 are inculcated into memory. His hope is that people won't take for granted just how much being ready can do to save lives.
"I think a lot of people in my business fool themselves that things don't bother them. We're rough and tough, we do the job. I think everything you experience like that is one more thing you put in your emotional backpack and carry with you."
TOP chefs: "taste of preparedness" demo! Salvation Army #SF showing what u can make from survival kits. https://t.co/Wqc7FIqDIb

— Stephanie Chuang (@StephChuang) October 17, 2014