The journey, from dorm room to conference room, has been a swift one for Connor Landgraf, Tyler Crouch, and Jason Bellet.
It was barely three years ago that the three co-founders of Eko Devices met as students at UC Berkeley, yet they are already making waves in the medical devices field.
Audio waves, that is.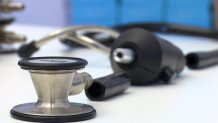 In September, their Eko Core, a "smart" stethoscope was approved by the FDA and went on sale. It is, the three suggest, the most fundamental upgrade to the stethoscope since it was invented 200 years ago.
Why did it need one?
The answer to that became apparent to Landgraf when a group of stethoscope-wearing primary care physicians paid a visit to one of his design classes. One of the students asked the doctors how useful their stethoscopes were?
"He said something super insightful," Landgraf said. "He said, 'We don't get much value out of it. We kind of just wear it around because that's what physicians do.'"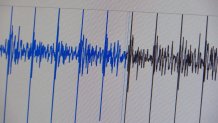 Landgraf saw an opportunity to bring the 19th century device into the 21st century. Crouch and Bellet were eager to join.
"We wanted to be on the forefront of something that was exciting and feel like we had a career or an opportunity to do something that mattered," Landgraf said.
Soon they had the basic idea for the Core; a device that could be inserted into a traditional, analog stethoscope with the ability to capture and transmit the patient's heart and lung sounds to a nearby smartphone.
The resulting audio recording and visual representation (a "phonocardiogram) are then available to be replayed and shared with physicians and experts anywhere. Bellet sees it as a breakthrough in getting patients the best care possible.
"Whether that person is in rural Montana of a village outside of Mumbai, capture that sound and send it to the specialist wherever they are," Bellet said.