Three cats were brought back to life, but one feline didn't make it after a fire broke out at a home in Fairfield Monday afternoon, according to the city's fire department.
No civilians or firefighters were injured in the blaze, which ignited at a single-family home along the 1900 block of Cardinal Way, according to the department.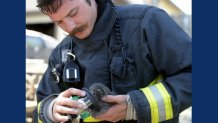 Arriving crews reported finding smoke at the front door of the home and four people outside, according to the department.
Crews managed to contain the flames to the kitchen area, but there was smoke damage throughout the residence.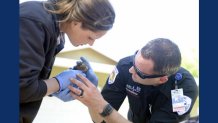 The four cats were found to not be breathing, according to the department. Fire department paramedics resuscitated three of them, but the fourth feline died.
The cause of the blaze was discovered to be accidental, according to the department. Cooking items were left unattended on the stove.