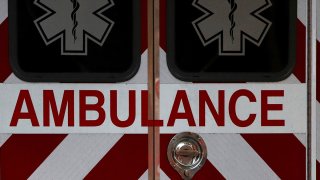 A drive-by shooting in Vallejo late Thursday night left three people injured, including two who are in serious condition, police said.
Officers responded at 10:11 p.m. to the shooting reported in the 1000 block of Caldwell Avenue and arrived to find a 27-year-old woman, 18-year-old man and 16-year-old girl all suffering from at least one gunshot wound.
Both female victims had life-threatening injuries and were listed in "serious critical" condition as of noontime Friday, Vallejo police said. The male victim is expected to survive his injuries. All three victims are from Vallejo.
According to police, the victims were sitting in their vehicle when someone driving by fired multiple shots at them. No suspect information was immediately available in the case.
Valley Police Chief Shawny Williams called the shooting "yet another example of why we must have a unified and multi-disciplinary approach to eradicating gun violence in the city of Vallejo."
Williams said, "Victims and their families are suffering trauma on a daily basis and we cannot allow lawless individuals to continue harming our community."
Anyone with information about the shooting is asked to call Detective Josh Caitham at (707) 648-4343 or Detective Craig Long at (707) 648-4514.
Copyright BAYCN - Bay City News