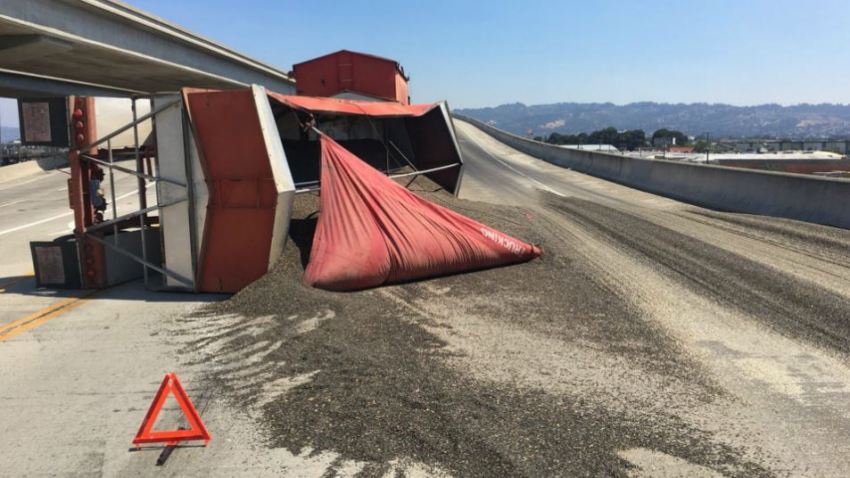 A truck's trailer carrying more than 40,000 pounds of sunflower seeds overturned in Oakland Thursday morning, spilling the seeds across an on-ramp to Interstate 80, according to the California Highway Patrol.
The spill blocked one lane of the West Grand Avenue on-ramp to eastbound Interstate 80, the CHP reported.
Crews were cleaning up the spill as of 12 p.m.
Further information was not available.