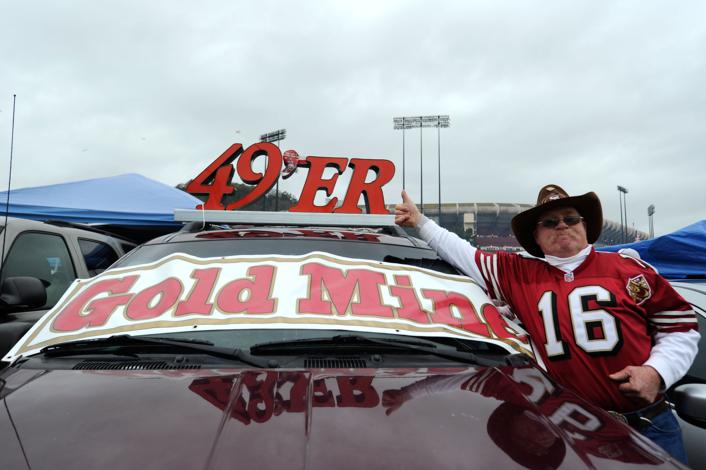 A small group of 49ers fans were in for some special treatment -- read: punishment -- for their choices before Sunday afternoon's 20-17 loss to the New York Giants.
They chose to rode Muni to Candlestick Park.
The ride from California and Van Ness to the stadium took a hardly-believable three hours, ten minutes, according to the San Francisco Chronicle, who had a columnist on board the "Candlestick Express."
The bus ride began at 11:30 a.m. at California and Van Ness with a small group of passengers boarding the very first Candlestick Express of the day with high hopes to attend pregame tailgates and peruse the 49ers store, the newspaper reported. An hour later, the bus had yet to reach the Interstate-280 interchange, meaning tailgating was out -- and so was getting to the game before kickoff, if this continued much longer.
The bus ride had to fight the legendary Candlestick game-day traffic, which according to reports had clogged roads and off-ramps as early as 9:15 a.m. The ride became "too much" at 2:10 p.m., when after close to three hours -- much of which had just been spent stalled on the freeway going nowhere -- some of the fans exited the bus via the emergency exit and began walking to the stadium on the shoulder of the freeway.
The bus eventually passed the walkers, and rolled up to Candlestick about 45 minutes before kickoff, covering the eight miles from start to finish in thee hours and ten minutes.
Copyright FREEL - NBC Local Media