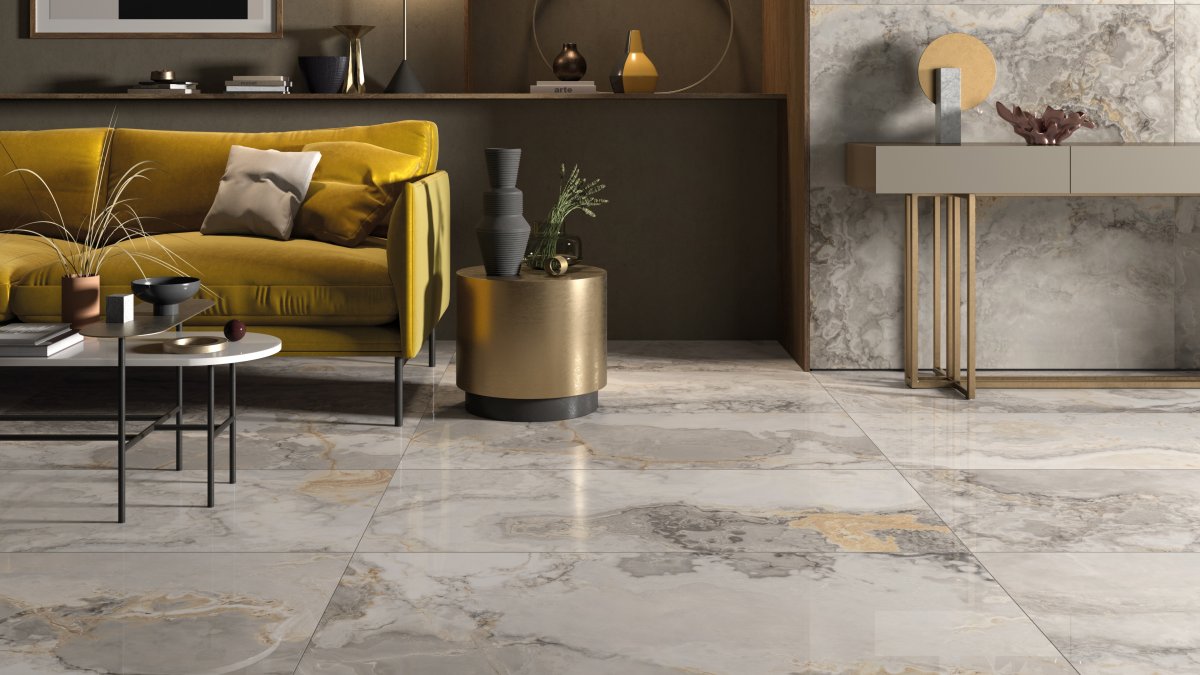 Large-format tiles
Installing large format tiles on floors and walls is an easy way to make a space look bigger and give it a modern vibe. Also, by having fewer grout lines the area will not only look cleaner but will require less maintenance. These kinds of tiles work well in bathrooms by giving them a luxurious vibe, especially when you pair them with stone-look materials.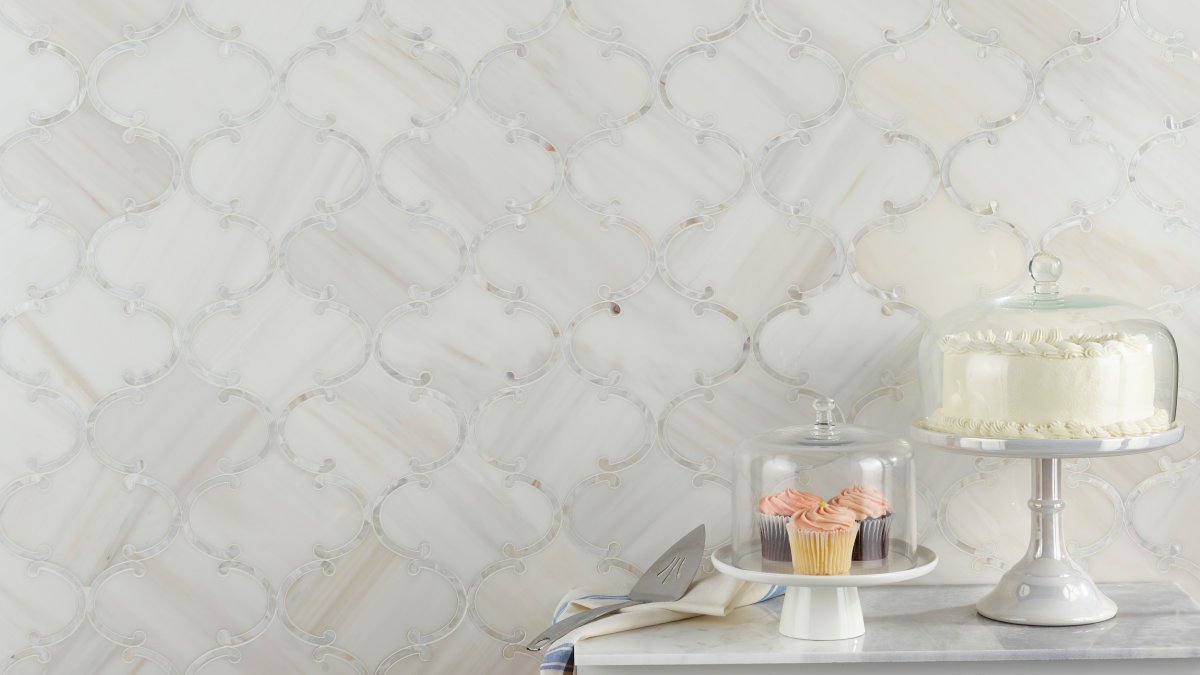 Waterjet deco
Designers and homeowners can let their imagination fly thanks to the versatility waterjet mosaics offer. These tiles—which can be used for both floors and walls—offer flexibility to create complex designs that will fit each client's needs. Their designs come with curved lines and intricate patterns and shapes, and often mix materials such as metal, glass and natural stone. To make things even better, their elegant designs don't compromise their durability and maintenance ease. With how easy they are to install, waterjet tiles are a great alternative to complete your look.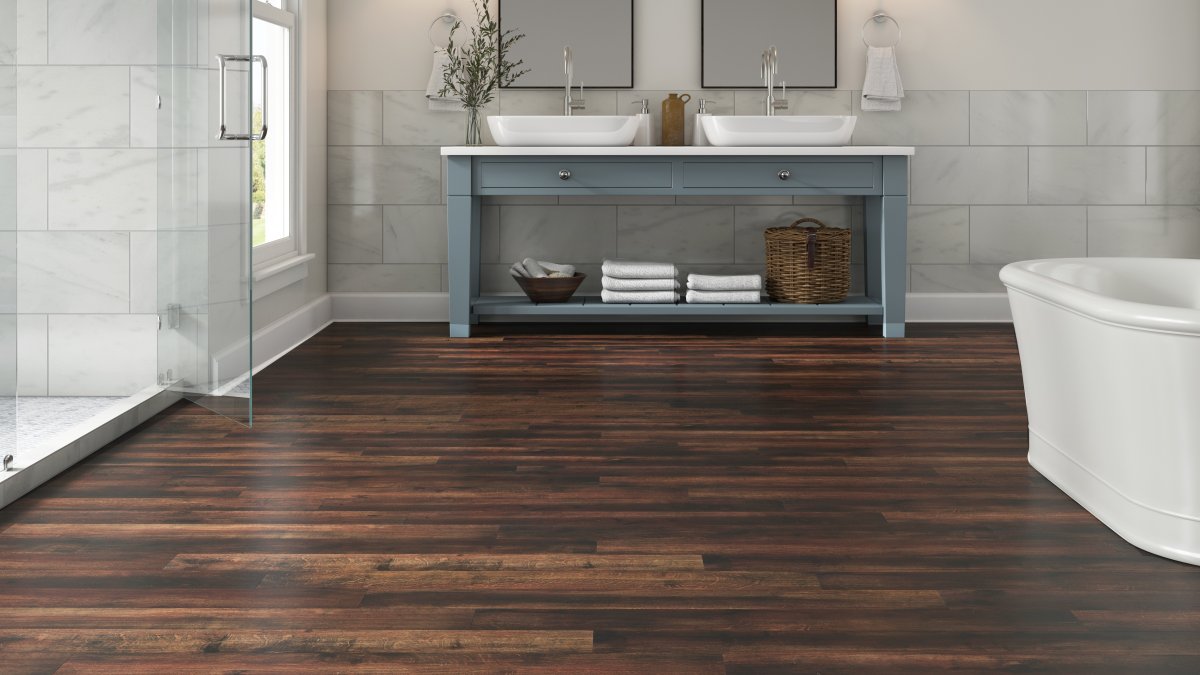 NuCore performance vinyl
After seeing how our homes transformed into offices, schools and gyms, it might be the right moment to consider switching to a versatile, durable and waterproof flooring. With what can feel like never-ending options, the search for new flooring can become overwhelming. But NuCore offers some benefits that are difficult to ignore: It's easy to install and clean, its resistance to scratches makes it very durable and ideal for busy areas, and its assortment fits any style. This option will not only look great, but its durability will allow you to enjoy it for many years to come.
Wide width engineered hardwood
Classic doesn't have to be boring. With a variety of finishes, species and widths, engineered hardwood offers the flexibility most people look for when making home improvements. Engineered hardwood flooring is the closest thing you can get to natural, solid hardwood—and it's also more affordable and more resistant to humidity. But don't get confused; engineered hardwood is natural hardwood. With the added benefit of having an attached underlayment, both its durability and resistance to moisture are increased. Engineered hardwood will add warmth, beauty and character to any space of your home.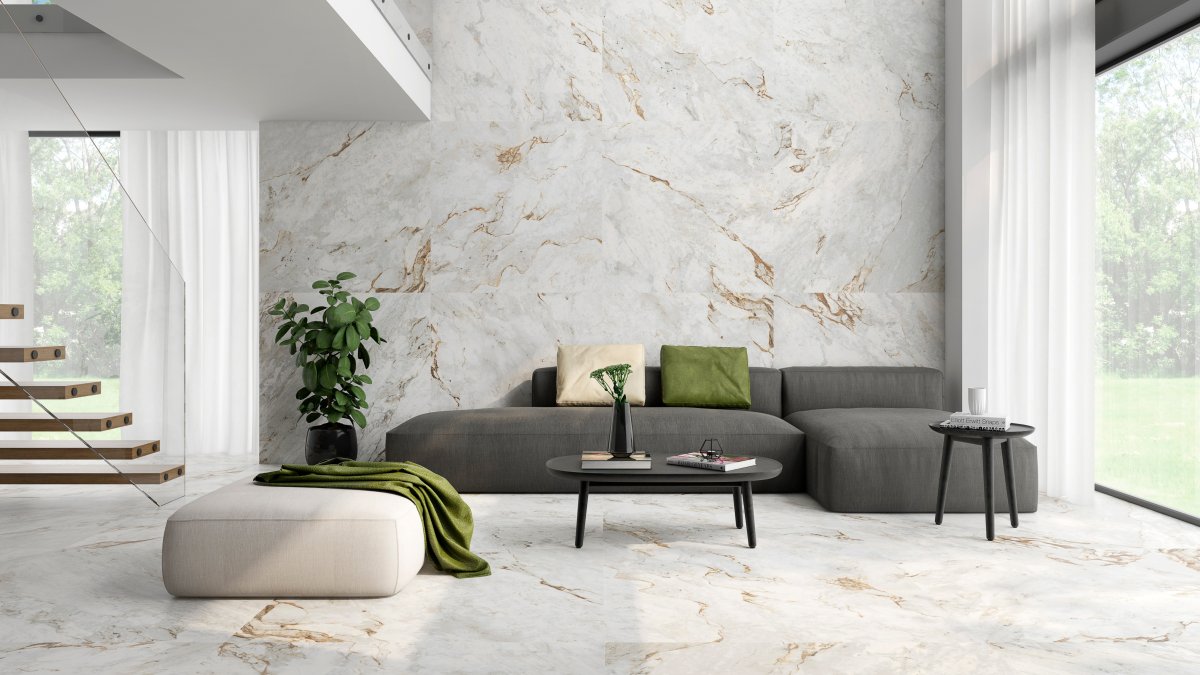 Large format stone
Stone has been a popular part of homes since probably the Stone Age. But while it used to be about functionality and durability, it has now become a design statement on its own. Be it that you favor slate, limestone or marble, larger formats will allow the stone to become a statement on its own, giving any space character and elegance. With the versatility stone offers, it's the perfect enhancement to any room.