Jennifer Lynn Kranz died on Feb. 12, 2014. She was 6 years old.
Diffuse Intrinsic Pontine Glioma, an untreatable and incurable brain tumor, was the culprit. Like many of the 300 children in the United States diagnosed with DIPG each year, Jennifer lived for just a matter of months after doctors detected the cancer.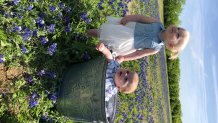 But four years later, thanks to decisions made in the days leading up to her death (as well as after) by her parents, Libby and Tony Kranz, it is now safe to say that while Jennifer may have lost her battle with DIPG, she is still very much involved in the fight to find a cure.
Stanford researchers announced this week that using a targeted immunotherapy treatment they were able to "nearly eradicate" human DIPG tumors implanted in mice. Cancer cells derived from Jennifer's tumor were a key part of the experiment.
"So proud," Libby Kranz said. "She would want to help other kids."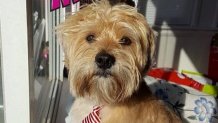 The decision to donate Jennifer's DIPG tumor was not an easy one. It was something the Kranz's had to arrange while their daughter was still alive. Libby and Tony, though, were able to see through their own grief and think of others who might benefit from the action.
Within hours of the little girl's death in 2014, Dr. Michelle Monje, a pediatric neuro-oncologist and researcher at the Stanford University School of Medicine had removed Jennifer's tumor and was taking the first steps in an attempt to create a stem cell line from it. She and her team were ultimately successful, giving scientists a glimmer of hope against a disease that hadn't seen a meaningful advance in decades.
"Jennifer's donation gave us a tool we didn't have," Dr. Monje said.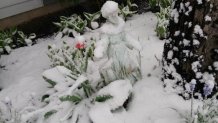 To use that tool, however, takes money and once again the Kranzs were ready and able to help.
After Jennifer's death, Libby and Tony had started a foundation called Unravel Pediatric Cancer. They raise money for pediatric cancer research in traditional ways like fundraising galas and golf tournaments but they spend it differently, often money directly to researchers and speeding up what could otherwise be a years-long process.
"Traditional funding funds proven science," Libby said. "For children with DIPG, that means certain death. So that doesn't make sense. Let's fund some new ideas, some innovative ideas."
So, when Christopher Mount, a graduate student in Dr. Monje's lab devised an experiment using targeted immunotherapy against DIPG tumors implanted in mice, not only was Jennifer involved but so were her parents.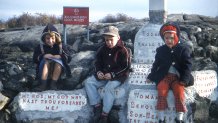 "We had this great idea for a really expensive test to check this," Dr. Monje said, "and Libby shows up with a check and says why don't you do something good with it."
Which is just what they did and the results were striking.
"The tumors were largely eradicated," Dr. Monje said. "There are a handful of cancer cells remaining but the tumor is essentially gone."
Dr. Monje said there is still more work to be done figuring a way to eradicate the remaining cells as well as a way to administer the treatment that is safe for humans. She hopes to be ready to test the treatment on a human patient sometime in 2019.
For Libby, the news is understandably bittersweet. It comes four years too late for her Jennifer but one day soon it might come just in time for someone else's child.
"This is our dream coming true," Libby said. "We've done this in (Jennifer's) name and her honor and she's doing it with us."