A 73-year-old man, returning to his car in a parking lot, was kidnapped at gunpoint,
taken to an ATM and then to his home for further robberies, according to Morgan Hill police.
On Aug. 25 at around 1pm, the alleged victim left the Dollar General Store and, as he was getting into his car, someone stuck a gun in his back from behind and forced him into another's suspect's car.
He was then driven to a nearby Wells Fargo Bank, where he withdrew cash for the suspects.
The victim was then driven back to the Dollar Store parking lot, where he drove his own car home, followed by the suspects.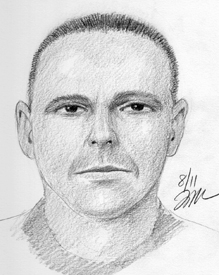 At home, he was robbed of more cash, as the suspects threatened to kill the victim and the victim's wife if they notified police.
The case is under investigation. If anyone has any information, the police urge you to call 408-947-7867.
Published at 9:51 AM PDT on Aug 30, 2011 | Updated at 10:33 AM PDT on Aug 30, 2011