Recovery crews on Tuesday removed a vehicle from the Alameda Creek near Fremont that belongs to an 18-year-old woman who plunged into the rushing body of water over the weekend, but no body was found.
The victim, who was identified as Jayda Jenkins, was still missing as of Tuesday after her 2000 silver Honda Accord on Saturday crossed the center divide on Niles Canyon Road, collided with a white Honda Accord and crashed into the creek, according to police. Jenkins likely did not survive the crash, police said.
The vehicle, which was initially discovered upside down on Monday by one of Jenkins' family members, was pulled to the shore using wenches and cables, Alameda County Sheriff's Department Sgt. Ray Kelly said.
Jenkins' seat belt was found to be unfastened, and the car's windows were smashed out, Kelly said.
The family has not given up hope of finding Jenkins alive.
"We are still dealing with the fact that we do not have our daughter ... and our sister ... and our child home," said Denielle Jenkins, Jayda's mother. "But we're not stopping here. We are going to search for her.
"My daughters are my life, and so I have hope that we may find her," Denielle Jenkins continued. "Maybe she's in a hospital, I'm not sure. But I'm holding out hope that we may find her."
Rescue Crews Fish for Car in Alameda Creek Belonging to Missing 18-Year-Old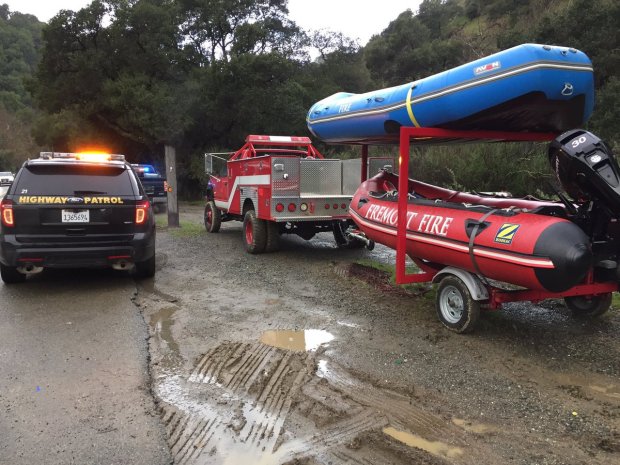 Crews were unable to commence a thorough rescue and recovery attempt until Tuesday morning because of unsafe water conditions caused by recent rain.
Local reservoirs were dammed during the search effort to help reduce the creek's water level.
While searchers waited for the high water levels to subside, drones and people walking along the creek's banks were utilized to scour the water for any signs of the vehicle and Jenkins.
"It was literally like trying to find a needle in a haystack," Kelly said.
During a Monday walkabout, an unusual sight in the water spotted by one of Jenkins' family members prompted authorities to launch a drone in order to get a closer view. Drone footage revealed two tires sticking out of the rushing water.
Kelly commended the family for its unrelenting search efforts.
"The family was instrumental (on Tuesday) in locating the anomaly in the water that turned out to be a tire," Kelly said. "That allowed us to focus our energy on that spot. That just shows you the vigilance of the family to find their loved one."
Crews to Resume Searching Alameda Creek For Missing Driver, Niles Canyon Closed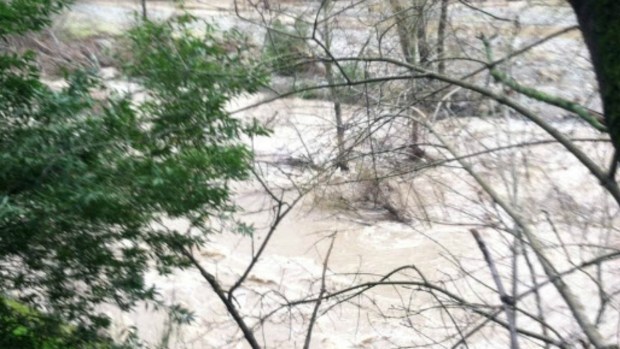 Jenkins was traveling from Tracy to Menlo Park when her mother notified police that she was missing. The 18-year-old just graduated from high school and was attending college, hoping to become a social worker.
Police closed Niles Canyon Road in both directions at 10 a.m. Tuesday while they searched for the car and the woman. Officials said the search for the woman will continue until dark Tuesday and resume Wednesday morning, if necessary.