All lanes of eastbound Interstate Highway 580 have reopened after a police officer witnessed a drive-by shooting Saturday evening in Richmond.
A CHP officer was conducting a traffic stop on eastbound I-580 west of Central Avenue when a white SUV passed by and a suspect allegedly started firing more than 20 shots.
"I was walking by here and suddenly I heard pop, pop, pop, pop. At least 20 shots," said witness Gigi Hsu.
RAW: Eastbound Lanes on I-580 Closed After Shooting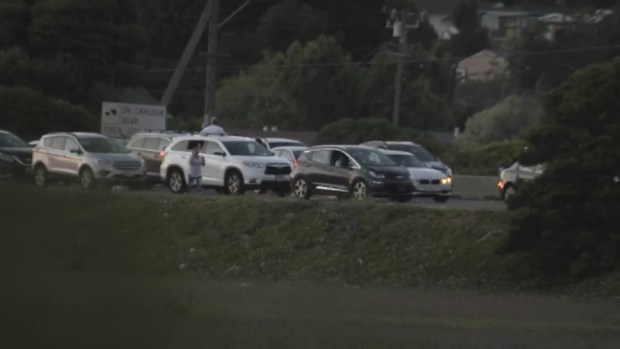 The CHP said the officer was not hit, but a Ford sedan was hit by one of the bullets. No injuries have been reported.
"We don't think right now the officer or the person he stopped was the intended victim," said Mary Ziegenbein from the CHP. "Is it road rage, is it people behind the wheel of a vehicle thinking they're invincible? I don't know."
A Sig-alert was issued for police activity at 7 p.m. and canceled at 9:19 p.m.
The investigation is currently ongoing, and no further information is available.
The Associated Press contributed to this article.