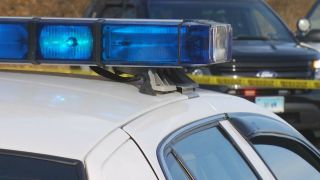 An alleged robbery suspect is accused also of sexually assaulting an 80-year-old Concord woman while she was clothed, police say.
Officers responded to reports of an attempted robbery and assault on Graymont Circle around 9:20 a.m. Tuesday.
Police said the victim was returning from a walk and was nearing her home's front door when the man approached her. The suspect then sexually battered the woman over her clothes and tried to snatch her purse. When she resisted, the man ran away — minus the bag.
A Walnut Creek officer who was in the neighborhood noticed a man who matched the description that had been provided to Concord officers. He was able to detain the suspect, who police have since been identified as 49-year-old Steven Minor of Concord.
Minor was taken into custody on charges of sexual battery, elder abuse and attempted robbery, according to police.
Police do not believe the area's residents have any reason to worry. Tuesday's attack was an isolated incident, they said.
People with information about the case are asked to call Detective Greg Mahan at 925-671-3030.