A property near Paradise Park in Oakland has hit the market at $399,000.
As a 1,036 square foot, single family home with three bedrooms, one bathroom some may call 1091 Alcatraz Ave in Oakland a steal.
However, pictures posted to Zillow.com show the residence is uninhabitable, with a collapsed roof, and it has Bay Area residents wondering just how much money they have to spend to buy a decent home in the Bay.
According to the property's relator, Deidre Joyner from Red Oak Realty, the home is priced for its land value and assures it is a fair price for the 5,357 square-foot lot.
"It is very rare to have a flat lot available in this neighborhood," said Joyner in an email.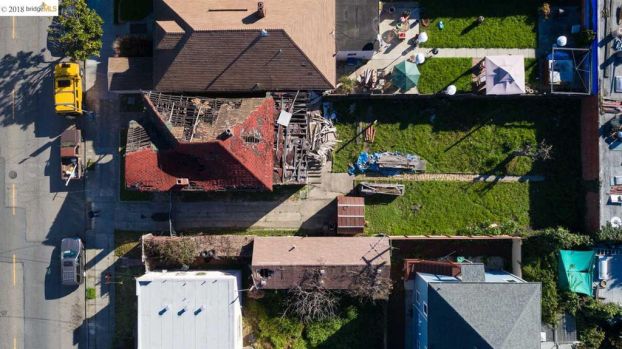 Uninhabitable Single Family Home in Oakland Hits the Market at $399,000
The home is listed under single family residential on Zillow.com because there is a structure on the property and it is not a vacant lot. However, the seller asked Joyner that no one enter the property out of safety concerns.
The listing has done very well on the online real estate database, in just 11 days, it has had a total of 19,180 views. Joyner says they've received 17 offers and the seller is looking to accept one around March 9.
"My clients' attorney informed me that this home now has to go through the probate court process," Joyner said. "Sellers will review and accept an offer after a court valuation is complete."