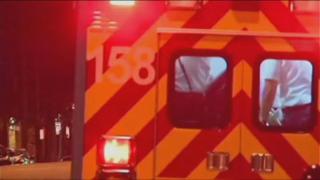 Antioch police officers shot and wounded a 56-year-old man Tuesday morning, who they said was armed with a gun.
As of 10 a.m., the man was in stable condition after surgery, police said.
Police shot him about 2:30 a.m. after they arrived in the 900 block of West 8th Street responding to a domestic violence call.
Police said they fired shots when they saw him armed; though they did not specify whether he was coming toward them, or whether he refused to drop it. Police also would not say how many officers fired their weapon. No officers were injured. Police did not answer any more questions.