During San Francisco's City Hall celebration Gov. Arnold Schwarzenegger made a joke about Giants' closer Brian Wilson and his alter-ego "the Machine."
It wasn't clear if the governor knew that "The Machine" refers to a near-naked man wearing only leather and chains -- an inside joke between Wilson and Fox Sports anchor Chris Rose. "The Machine" appears :34 into this video.
"I thought I was the only machine as the Terminator, but now you also have a Machine on your team. So congratulations to The Machine," Schwarzenegger said Wednesday.
Very funny to the folks watching at home on TV who understood the real story. It wasn't clear if the live audience could understand exactly what Schwarzenegger was saying on the huge Civic Center plaza speakers.
Video Archive: Giants Fans View of the Parade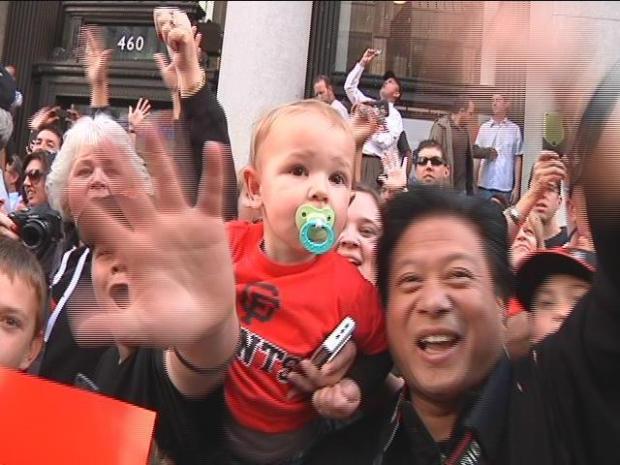 Wilson certainly got the joke. He got a chuckle out of it for sure.
Video Archive: Giants' Players Take a Bow