An atmospheric river that took aim at the Bay Area Monday is expected to continue to batter the region with gusty winds and multiple inches of rain during the first half of the workweek, triggering flooding in some areas, according to weather officials.
The latest storm system to hit the already waterlogged Bay Area has prompted officials to issue a flood watch for the North Bay, a flash flood watch for the rest of the Bay Area, and a wind advisory for higher elevations and the coast, according to the National Weather Service.
Between Monday and Wednesday, anywhere from 6 to 12 inches of rainfall could fall across the coastal mountain ranges and in the North Bay, the weather service reported. Those expected rainfall totals have prompted the weather service to issue a flood watch for Marin, Napa and Sonoma counties between 12 p.m. Monday and Wednesday night. A flood watch for Solano County will take effect Monday evening before expiring Thursday morning.
San Francisco, the Peninsula, the East Bay and the South Bay are all under a flash flood watch through late Tuesday night. Areas along the coast and near the San Francisco Bay could collect 4 to 6 inches of rain by the time Wednesday rolls around, the weather service stated.
Other locations, including spots in the Santa Clara Valley, are slated to receive anywhere from just .25 to 1.5 inches of rain, according to the weather service.
More Rain Raises Concerns in Waterlogged North Bay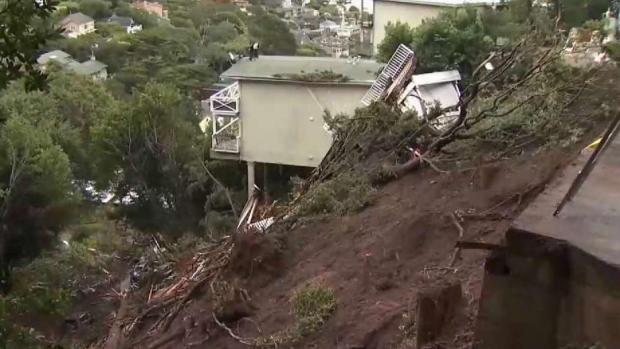 While the storm pelts the Bay Area with moderate to heavy rain, it is also expected to whip up high winds.
A wind advisory for the Bay Area's higher elevations and the coast went into effect at 12 p.m. Monday. Wind speeds could range between 25 and 35 mph, with gusts reaching 50 mph, according to the weather service.
The gusty winds could cause scattered power outages, the weather service warned.